How EPM Is Impacting Eternity, and How You Can Join Us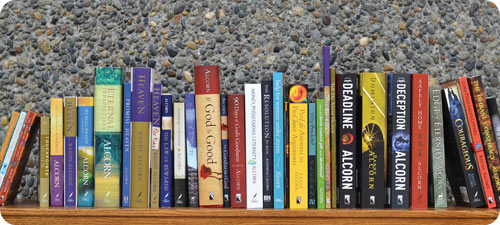 We don't share this kind of post very often, but every once in a while it seems appropriate to share a little more about Eternal Perspective Ministries, and the work we're doing to make an eternal difference around the world for Christ. We invite you to watch this short video to learn more:
Some of you may be aware that this past summer, EPM faced a serious financial shortfall for our third summer in a row. Of the six times in our 23-year history that we've had to publicly share our financial needs, three were in the last three years—despite our efforts to avoid this type of situation.
People generously came forward with small and large amounts, and we're grateful for each gift. Our finances have stabilized; God provided wonderfully and deserves the praise for all of this.
However, we're continuing to 1) carefully analyze expenditures 2) ask the Lord to provide for us over the long-haul, with sufficient finances that we'll be able to save money to sustain us through summertime when giving is historically at its lowest.
It is EPM's conviction never to beg for funds. However, we don't believe it's wrong to share a legitimate need, considering Paul's example: "For we do not want you to be ignorant, brothers, of the affliction we experienced" (2 Corinthians 1:8). After sharing about our financial status last June, one of the things we heard several times was, "We never knew you had any needs. Thank you for letting us know!"
If someone were to ask what EPM's greatest financial need is today, we would say it is new monthly supporters. This would stabilize us long-term, allowing cash flow to continue during the lean months. After your commitment to your local church, if and only if God so leads and you're willing to consider giving monthly—whatever size the amount—we'd be deeply appreciative. (See below for giving information.)
I want to also say a special thanks for the ongoing support of our current monthly donors. You are the backbone of this ministry. I am profoundly grateful for your kind support, in some cases for the past 23 years!
Above all, we value your prayers. Daily we are humbled and amazed to see remarkable responses from people worldwide who are being touched by this ministry. Thank you for lifting us up before our King.
Profoundly grateful to our God of grace,
Randy
From Eternal Perspective Ministries

Convenient Monthly Giving or One-Time Gifts

For those wanting to make a year-end, tax-deductible donation to EPM, please note that donations postmarked no later than December 31, or received online by 11:59 p.m. PT on December 31, will be included on this year's tax receipts. If God lays it on your heart to give to our ministry, or to pray for us (the greatest gift you can offer), know that we deeply appreciate it.

We also offer the option of donating by EFT (Electronic Funds Transfer), which allows you to transfer money from your checking or savings account directly to EPM. You can also set up recurring gifts using EFT or a debit/credit card. We hope this will be a convenient option for our donors, with the added benefit of no checks to write and no postage to pay!

You can donate online or call our toll-free line at (877) 376-4567 for assistance. And, of course, you can always send a check to: EPM, 39085 Pioneer Blvd., Suite 206, Sandy, OR 97055.

Our Invaluable Partnership with You

Some readers might wonder, "Why support a ministry associated with a bestselling author? Why doesn't he just use money from the book royalties to fund all of EPM's expenses?" Randy strongly believes God has directed the Alcorns to give 100% of the book royalties to worthy Christian ministries, including missions, feeding the hungry, prolife and many others. Because Randy and Nanci believe in what EPM is doing, they have recently decided to give 10% of the book royalties to EPM, in light of our ministry needs. God has graciously blessed the sale of Randy's books, and we believe it's partly because the royalties are all given to the Lord. We also believe that EPM benefits from having contributors to our general fund because of the partnership through prayer and accountability.