The Romantic Rationalist: God, Life, and Imagination in the Work of C.S. Lewis
No writer has had greater impact on me than C. S. Lewis. I find both his fiction and nonfiction to be penetrating and life-shaping. That's one of the reasons I'm excited to be speaking at this year's Desiring God National Conference, "The Romantic Rationalist: God, Life, and Imagination in the Work of C.S. Lewis," in Minneapolis, Minnesota on September 27-29. My topic is "C.S. Lewis on Heaven and the New Earth: God's Eternal Remedy to the Problem of Evil and Suffering."
John Piper will be giving two plenary messages, and there will be other main sessions from Phil Ryken, Douglas Wilson, Kevin Vanhoozer and me. On Friday, there will be breakout sessions from Lyle Dorsett, Colin Duriez, Joe Rigney, and N.D. Wilson. There will also be a variety of 10-minute short monologues in the exhibit hall related to Lewis. In the words of DG's David Mathis, "Our hope is this will be the next best thing to visiting Narnia yourself."
I'm honored to be sharing at the Desiring God conference, which Nanci and I think of as the best we've ever participated in (we've been to two other DG conferences).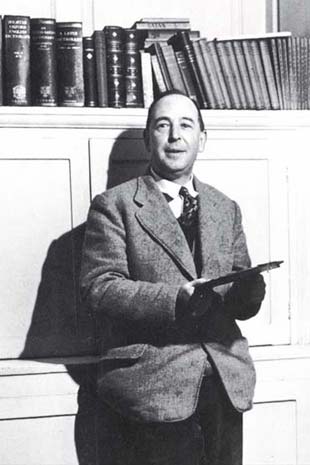 Raised in a nonchristian home, I came to Christ as a teenager. My first Lewis books were The Problem of Pain, then the Space trilogy, then Mere Christianity. By the time I'd been a believer for two years, Lewis's fingerprints were all over me.
It was Lewis who convinced me that the same person could write good nonfiction and fiction, and emboldened me to try. Those who read my books know how often I quote him. Lewis's mentorship and impact on my own life, and indirectly on my ministry, has been profound, and I'm grateful to God for him.
As I shared in part 1 and part 2 of an extended blog about Lewis, I learned long ago what he knew, that an author can become a friend, someone you can rejoin at will and pick up right where you left off. In that sense, Lewis has been my friend now for over forty years. I'm looking forward to the conference not just as a speaker, but also as an eager listener.
If you're interested in attending this year's conference, Desiring God is offering an early-bird rate of $150 when you register by July 26. Learn more and register on the event page.