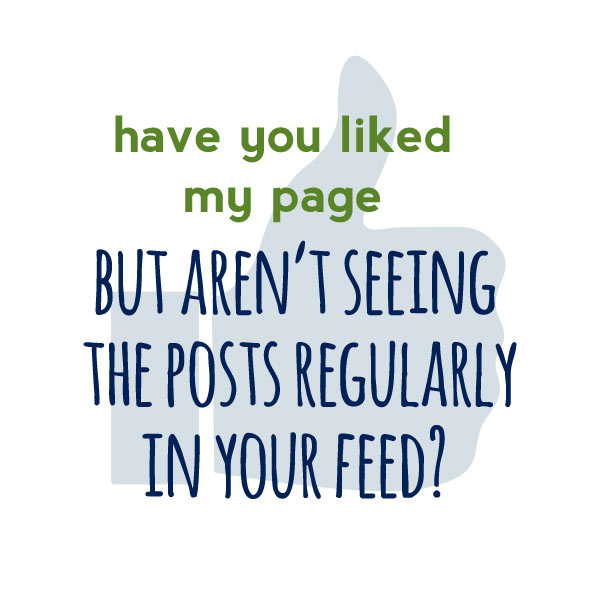 Those of you who are active on Facebook may or may not realize that even if you've "liked" a certain Facebook page, chances are that over time, you're not seeing many (if any at all) of the posts from that page in your home feed.
On any given post I make, Facebook now tells me that 3-10% of those who have liked my page have actually been sent that particular post. We have 33,000 followers but sometimes less than 1,000 receive the post! We've noticed that the Scripture and quotations we post that used to get hundreds of likes are now getting a small fraction of the likes they used to. It's not because the Scripture or quotations aren't as good! It's because the number of people seeing our posts in their newsfeeds has been radically reduced. That's the reason for this post.
In the old days, everyone who liked a page received the posts from that page, since what they had done was equivalent to becoming friends of that page. But Facebook is now requiring us to pay in order to get our posts out to more of our friends. To reach even one third of our followers would cost at least $200 each time!
We paid to get this blog post you are reading out to more people on my Facebook page, so, we hope, a lot of you are going to get this in your feed who haven't seen anything I've posted for a long time (we post every day, usually about three times, including Scripture and great quotations).
We just can't afford to pay Facebook normally, so if you haven't been seeing my Facebook posts lately in your feed, and you want to, here's what you can do:
1) Make sure you've liked the page and selected "Follow."
Go to www.facebook.com/randyalcorn and click on the blue "Liked" button. Make sure the option "Following" has a check mark.

2) You can also choose to get notifications for new posts if you don't want to miss anything. (You will receive a notification each time something new is posted on the page.)
Click the drop down arrow by "Liked" and select "Get Notifications." This is the certain way to be sure you're aware of our posts.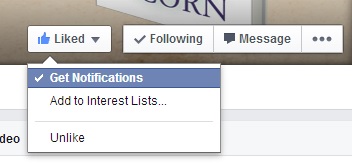 3) Come to my page on your own and join the discussion.
Facebook takes note of those people and pages you interact with more, and will show more of their posts in your feed. So anytime you see a post in your feed, LIKE it (only if you truly do of course!) and post a quick COMMENT, and if you wish, SHARE it with your own friends. (If it's been a while since you've seen a post to like or comment, head directly to www.facebook.com/randyalcorn to do so and you'll be able to see what content you've missed out on. If you give a quick like and a short comment, that will increase your probability of being a regular recipient of my posts.)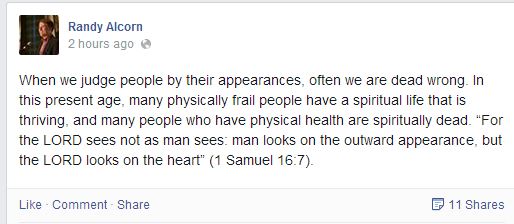 I check my page daily and really enjoy reading your comments and interaction.
If you haven't yet liked my page, I invite you to join me there as well as on Twitter, where I regularly post Scripture and Christ-centered quotes, and link to blogs.
Finally, if you do all this and still don't get my status updates regularly, but want to, you could make my Facebook page your homepage, or one of your homepages. (In Google Chrome I have six different "home pages," several are blogs, several are Facebook pages—so they come up every time I open Chrome. Of course I still have to go to those pages if I'm going to see them, but at least they're quickly accessible.)
In case we don't see each other again: if you don't see our posts on your Facebook feed it is NOT because we're not posting! We are. And while we can't afford to pay Facebook to send out posts to you, we would really love to have you join us on the page!
P.S. Personally, I like to receive my favorite blogs via email, so I don't miss them. If you'd like to do that, at no cost to either of us, please sign up at the left-hand sidebar on my blog. That won't provide you with most of my Facebook posts, but it will at least get you the three blogs we post weekly.