Why Your Purchase from EPM Is Making a Difference
This February has been customer appreciation month at Eternal Perspective Ministries, and I want to personally thank those of you who have partnered with us by purchasing from our online store, as well as those who have prayed for us, and been involved with our ministry through social media. We are deeply grateful to God for our supporters.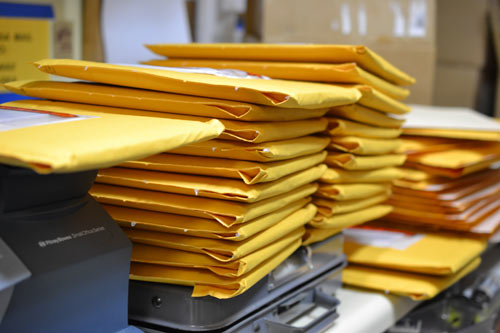 EPM first started selling my books back in 1990, when my wife Nanci and I were operating our ministry out of our basement. Nanci would pack the books for shipment and deliver them to the post office. Things have changed a lot since then! Now we have considerably more titles, as well as a warehouse space near our office and a great shipping clerk, Dwight, who handles all of our inventory, packaging and shipping.
It's fun to think about each book going out, and Lord willing, being used in people's lives to draw them closer to Christ or help them see their need for Him. I'm so grateful for how the Lord has blessed us as a ministry through many of you—and how we in turn are able to bless others in the name of Jesus Christ.
The profits from the books EPM sells are used to fund our ministry expenses. Here are just a few of the things EPM was able to do in the past year through your support:
EPM gave away 27,397 books in 2014 to organizations such as Operation Mobilization and individuals for ministry needs.
In 2014, we received more than 4,500 contacts from inmates and gave them 8,300 of my books. These books have the potential to touch thousands more lives, as most inmates share the books with other prisoners, as well as family members.
Because the profits from our store go directly to supporting the work of our ministry, we're freed up to continue giving away 100% of the royalties from my books.* In 2014, $308,622 was given ministries around the world to feed the poor and reach the lost and support all kinds of great ministries. What a privilege to give God's money back to Him!
I thank my God in all my remembrance of you, always in every prayer of mine for you all making my prayer with joy, because of your partnership in the gospel from the first day until now. (Philippians 1:3-5)
*90% to other worthy Christian organizations and 10% to EPM (to help offset the costs related to the writing/researching/editing of the books, as well as to help facilitate the giving away of our books to people all over the world).