An Update on David Daleiden and the Center for Medical Progress Videos
Readers of my blog are likely familiar with the controversy surrounding the undercover videos from The Center for Medical Progress, which I posted about last year. I hope you'll read today's blog to get an update on David, who led the investigation, and consider how you can help by continuing to share the truth about Planned Parenthood and the evils of abortion. —Randy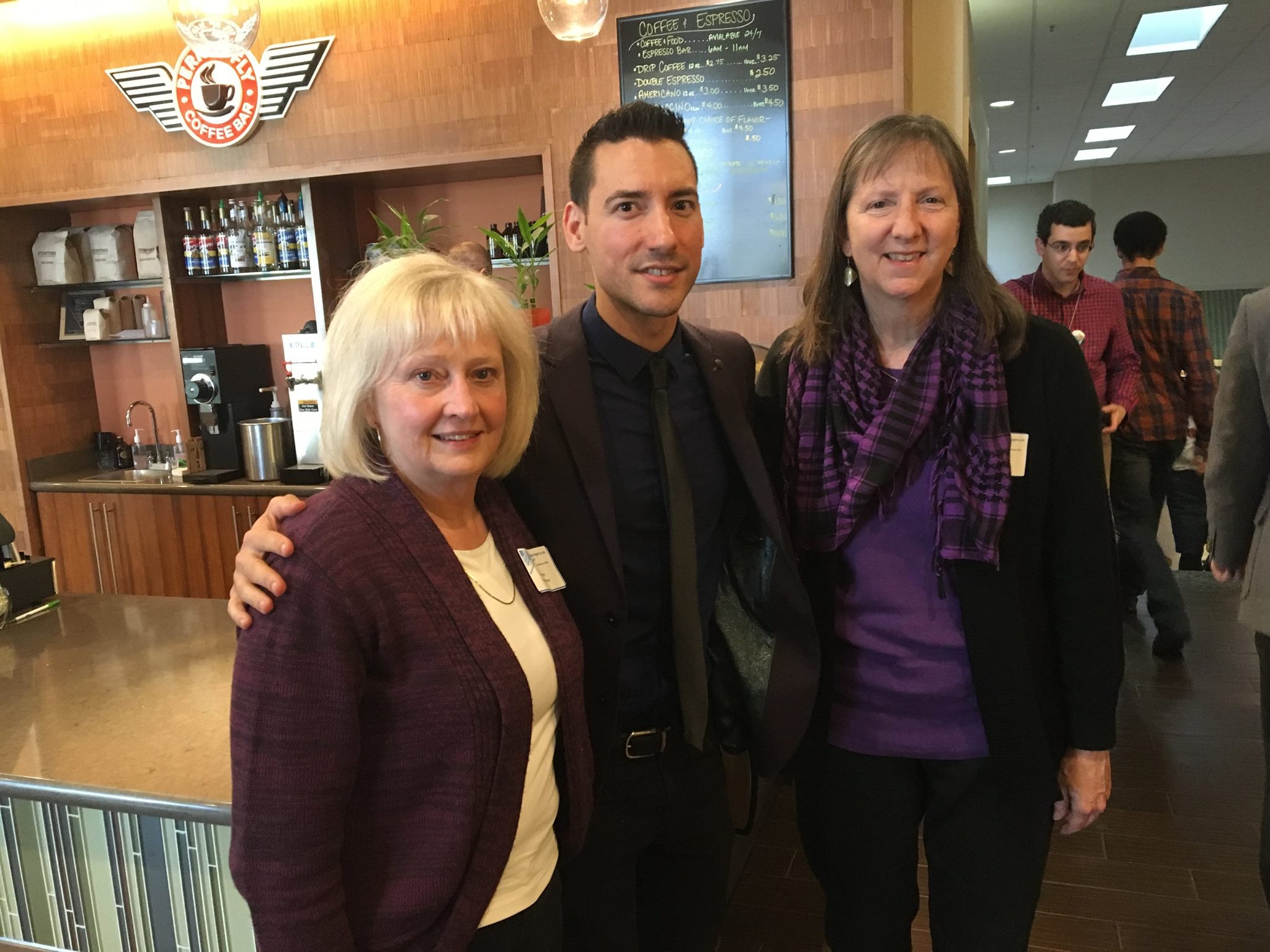 "What an amazing young man!" That was the response from Karen, one of our EPM staff members, after hearing David Daleiden speak at the recent Oregon Right to Life annual conference. Three of our staff attended the weekend conference (that's Sharon and Karen in the picture with David), which featured speakers Ann McElhinne, one of the producers of the documentary "Gosnell: America's Biggest Serial Killer", and David, who is the founder of The Center for Medical Progress. The 27-year-old headed up the undercover team that investigated Planned Parenthood's selling of fetal tissue. (You can watch David's full session, available from Oregon Right to Life.)
In January, a grand jury cleared Planned Parenthood of wrongdoing and indicted David for violating the state's "prohibition of the purchase and sale of human organs." (David turned down a plea deal, and posted bail in March. His legal team has filed a motion to have the charges dismissed.)
When he was asked at the conference how we can pray for him, David requested prayer for courage, wisdom, and clarity. Let's be sure to pray the Lord would continue to use his efforts to expose the evils of the abortion industry, especially because of the continued and successful efforts by Planned Parenthood and the media to cover over and dismiss the videos as "highly edited" and "false." This is a complete fabrication, especially since the entire unedited videos are available for all to see. As David said at the conference, "Cameras don't lie."
Jeremiah's words seem prophetic of our own time: "Everyone deceives his neighbor, and no one speaks the truth; they have taught their tongue to speak lies; they weary themselves committing iniquity" (Jeremiah 9:5). Speaking of the Antichrist and people's rejection of Christ, Scripture describes those who refuse "to love the truth" (2 Thessalonians 2:10). A refusal to love the truth aptly describes those who refuse to look at the truth about abortion.
If you'd like to help support efforts to defend David legally, you can give to the Life Legal Defense Foundation.
Stephanie Anderson is the communications and graphics specialist at Eternal Perspective Ministries.