If You Read Only One Book Besides the Bible This Summer, Make It This One
In this two-minute video, teacher and author Jen Wilkin answers the question, "Which book do you wish every Christian would read, and why?" Watch her answer:
I agree with Jen—Tozer's book is an important one for Christians today to read. Why? Because he speaks of the attributes of God, including those we're tempted to minimize. Our theologically-weak Christian culture desperately needs an infusion of Christ-centered doctrine that encourages us to go deep in knowing and loving God.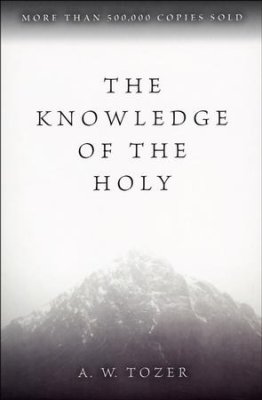 Tozer writes things like this: "What comes into our minds when we think about God is the most important thing about us. . . . No religion has ever been greater than its idea of God. . . . The most portentous fact about any man is not what he at a given time may say or do, but what he in his deep heart conceives God to be like."
Speaking of the book's impact, I remember having lunch several years ago with Gerry Breshears, theology professor at Western Seminary, and Bruce Ware, who teaches theology at Southern Seminary.
Bruce asked me, "Randy, what book besides the Bible has had the greatest influence on your life?" I said, "That's easy. Without a doubt it's A. W. Tozer's The Knowledge of the Holy."
Bruce looked at me and said, "You're kidding! That's the book that has had the biggest influence on my life."
And then Gerry Breshears said, "I'm not kidding! That's the number one book for me, too."
So I challenge you to read The Knowledge of the Holy for yourself this summer and find out why this classic book has impacted so many theologians, teachers, writers, and countless others who love Jesus. It would also be a great one to listen to on audio while you're working out or driving!
Photo: Pexels via Pixabay