My Conversation with Nick Foles and Chris Maragos
I loved spending time recently with NFL players Nick Foles and Chris Maragos on their great podcast, Mission of Truth, which they just started this year.
I first met Chris in a players' chapel service before a Seahawks game, when he was a star on special teams. That year they won the Super Bowl. Later I met Nick, when he and Chris were both with the Eagles. I led a Bible study with fifteen guys, including all three quarterbacks, the head coach and offensive coordinator. That same year they too went on to win the Super Bowl, and Nick Foles was named MVP. Both men are Super Bowl champions, but far more importantly they are true followers of Jesus. Nanci and my grandsons have been with me a few times when I've been with these guys, and I loved how they treated Nanci with respect and spoke into my grandsons' lives.
I deeply appreciate both these brothers, and I highly recommend their interviews, including with Tony Dungy, Frank Reich, Matt Forte and Matt Hasselbeck. They have great energy, warmth, insights, and passion for Jesus and His kingdom.
The three of us talked about dogs, writing, Heaven, and more. Listen to our conversation here.
Here's Nick with my grandsons Jake and Ty in 2016: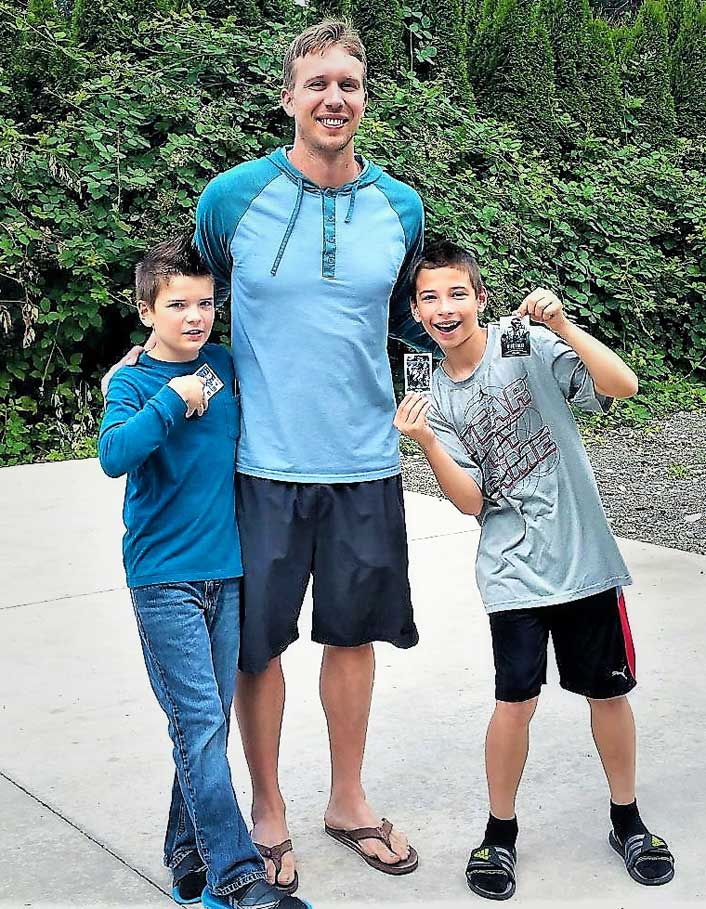 Nick with our Golden Retriever Maggie: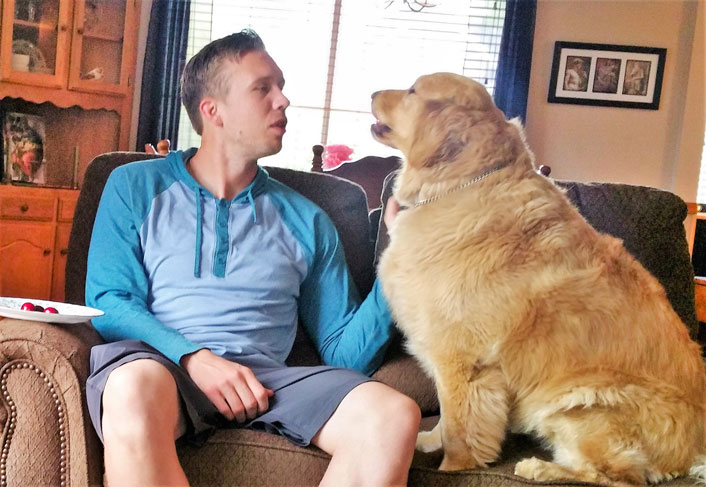 Chris Maragos with Jake and Ty in 2014: