While Randy was writing his novel Dominion, several people gathered together more than once to pray not only for Randy's strength and perseverance but for the eternal impact it would have on people's lives. God is faithfully answering those prayers hundreds and thousands of times over. This is just one of the stories.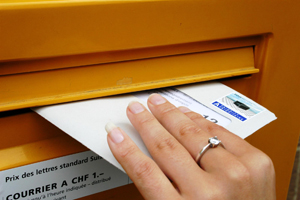 I received a phone call from a woman named Novella in Leavenworth, Kansas. Sixteen years ago she was a stay-at-home mom and was looking for a way to reach out. She made contact with a death row prison ministry and began writing to a man convicted of brutal crimes.
Over the past sixteen years she lovingly witnessed to this man but had never met him face to face until recently. Because he was scheduled to be executed on November 19 she felt it was time for her and her husband to go visit him. It was an incredibly powerful time and well worth the ten-hour trip. He shared that when she first started writing him he had determined to remain a hardened criminal. But God used her diligence and love, along with others he brought into his life, to help soften his heart and draw him to a saving knowledge of Jesus Christ.
Novella sent him Randy's book Dominion and he wrote her this:
I want to thank you for the book Dominion. It's amazing. I'm half way through it. But it's as if once you start it's hard to just put it down. But I have to go over it in my mind because so much of it is true. And once it gets to the part about the Lord and heaven and what all takes place, your mind just opens up. Being at home with God and his angels, that's a lot to think about. It's a wonderful book and I thank you so much for thinking of me.
During their visit he shared how he had stopped reading Dominion when he got to the part about Dani being in Heaven and Elyon showing her around and telling her "this is all yours." He wanted to save the last half of the book to savor reading just before he was executed. In so many ways the book seemed to have been written just for him.
Novella was calling EPM to ask if Randy would write this man a letter in his last days. It would mean so much to hear from the man who wrote Dominion. Immediately Randy wrote the following:
Dear Durlyn,
Novella talked to my assistant Kathy and said you were reading Dominion, and that the parts on heaven had been an encouragement to you. She also said you were waiting to read the last half of the book in the last few days before your execution.
I'm glad our Lord has spoken to you through Dominion, and above all I'm delighted you have come to a knowledge of Jesus Christ as your Lord and Savior.
None of us deserves God's grace—if we deserved it we wouldn't need it. Despite our complete unworthiness, he offers us the gift of eternal life, based on his death for our sins on the cross. It's an awesome thing to realize God has seen us at our worst and still loves us.
No matter what sins we've committed, Durlyn, I know that if we have both repented and accepted Christ's gift of eternal life, we are brothers and will see each other again on the other side. I look forward to meeting you there.
I have a request for you. My mother, a devoted follower of Christ, died sixteen years ago. My father was very hostile to the gospel. After years of saying "no" to God he accepted Christ as his Savior five years ago, at the age of 84. Dad died in February, at 89, and my wife Nanci and daughters Karina and Angela and I, and my brother Lance, were all with him when he made the exodus from this world to the next. In fact, Dad's birthday—his 90th—is November 19th.
So, Durlyn, I'd like to ask you to give my Mom and Dad a hug for me, and say Happy Birthday to my Dad. They may well be seeing a lot of what's going on here, but please tell them I love them and can't wait to see them again. And when you talk with our Lord, even though he knows this and everything else, tell him how much I love him and how much I look forward to seeing him face to face. I tell him that myself, but if you wouldn't mind passing on the message I'd appreciate it.
I have marked my calendar and will be praying for you between now and the 19th. I do look forward to meeting you, brother. It won't be long before we're both living in the world for which we were made.
Your brother, Randy Alcorn
Kathy Norquist was Randy Alcorn's Executive Assistant from 1997-2015, then worked in Ministry Development up until September 2018 when she retired. Kathy remains on the EPM Board of Directors.