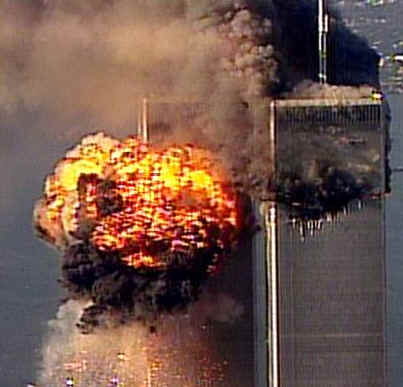 This is the most difficult day of my life. That apparent terrorist attacks could bring such death and destruction to unsuspecting people is absolutely unthinkable. Yet the numbers of the dead and wounded from these attacks will be extraordinary.
In the midst of our stunned disbelief, as Christians we must respond appropriately. How are we to do so? Here's what I glean from God's Word.
First, trust God fully and solely. Psalm 119:114, "You are my hiding place and my shield; I hope in Your word." God has proven Himself to be trustworthy in the past; He can be trusted now.
Second, have courage in the face of tragedy. "Be strong and of good courage...Be strong and of good courage; do not be afraid, nor be dismayed, for the Lord your God is with you wherever you go" (Joshua 1:5-7, 9). This is the time for our nation to be strong, and Christians are the strength of our nation.
Third, as Christians we have both the privilege and the responsibility to pray. The situation is serious, but God is strong. "Call to Me, and I will answer you, and show you great and mighty things, which you do not know" (Jeremiah 33:3).
Here are some prayer points:
The victims and families of the World Trade Center attack
The victims of other apparent terrorist attacks throughout the country
The President and his aides as they formulate a response
The response of Christians who minister to those who hurt
Fourth, don't give up hope. The psalmist asked, "Why are you cast down, O my soul? And why are you disquieted within me?" and then he responded, "Hope in God; For I shall yet praise Him" (Psalm 43:5).
God is in control. Trust Him and pray without ceasing. Hope in God.
From Back To The Bible