Tucson 'Giving Circle' Pools Good Will, Charitable Funds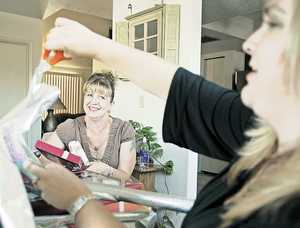 November 23, 2007
Becky Nissen's charitable giving typically took the form of writing checks.

And then she got a Christmas present — Randy Alcorn's book The Treasure Principle: Discovering the Secret of Joyful Giving — which sat on her nightstand for six months. It was only when the 55-year-old fundraiser was headed to India and had nothing to read that she halfheartedly brought it along.

The words wedged in her heart and made her wonder whether enough generosity dwelled there.

She decided the answer was "no."
"In America, we have so much," she said, acknowledging that while some go without food, she doesn't have to go hungry for more than two hours. "I felt like I needed to share much more of myself."

She sat with it for a while. She prayed about it. Then she approached a good friend with an idea: What if they could get a group of women together to pool their money for important causes?

Ultimately, the idea grew into a group of 40 Tucson members — and they've raised $40,000 this year for local and international causes.

Power in numbers

"We can all only do so much by ourselves," Nissen noted.

While individual members might be able to write a $500 check to support an effort, she said, by working together they could do bigger things, such as providing college scholarships to Christian youths or supporting missionaries in Africa.

Nissen didn't know it then, but the concept she was mulling over is known in the philanthropic community as a "giving circle."

And it's a growing trend in the way Americans donate.

The staff at the Washington, D.C.-based Forum of Regional Associations of Grantmakers calls it "a substantial and growing philanthropic movement."

The group's first study of the movement in 2004 identified 200 circles nationwide. By 2006, that number had doubled to 400 in 44 states — and that's in no way comprehensive, given the difficulty in tracking grass-roots groups.

"We're seeing an explosion of circles across the country, and our latest research shows they are here to stay," said Daria Teutonico, director of the forum's New Ventures in Philanthropy program. The circles reported charitable giving of nearly $100 million in the last four years, Teutonico added.

Such groups also are diverse. North Carolina has the Next Generation of African American Philanthropists. A Washington, D.C.-based circle, Gather and Give: Let's Eat, targets donors in their early to mid-20s. And while the groups still tend to be dominated by women, 47 percent of them identified in the latest study were coed or even male-only.

A Christian focus

Nissen and a core of three friends launched their circle, which they called the Kingdom Investment Foundation — a nod to the group's focus on giving to Christian causes. They invited more friends to join in November 2006.

Everyone agreed to pitch in $1,000 annually. One member sold basketball tickets. Another had a yard sale.
The 40 members met earlier this month to distribute awards for the first time ever, voting to support five projects, including a freshwater well in Santo Domingo and a program for runaways and orphans in Russia.

The group also supported three local programs that minister to children and teenagers, giving $15,000 to Project Promise, $10,000 to YoungLives Tucson to reach teen mothers, and $4,300 to BreakDown Tucson, which focuses on sexual abstinence.

Early on, as Nissen was considering the idea, she consulted with William High, president of the Kansas-based Servant Christian Community Foundation, which offers help to people trying to increase giving.

High chalks the growth up to people looking for personal connections and meaning.

He recounts the story of one woman who decided to take a year off shopping so she could afford to give more to an orphanage. She gave up buying at Starbucks for six months. And when she had a birthday party for her twins, she told everyone to skip the presents and use the money for giving. Women in her circle followed suit to increase their own donations.

"A lot of what this boils down to is the notion of translating the stuff of our lives into meaning and into impacting other individual lives — and nothing's better than that," High said.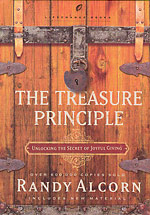 Providing hope for the future

The Kingdom Investment Foundation grant helped free Terry Fielder, the director of YoungLives Tucson, from fundraising and allows her to spend more time with the pregnant teens and teen mothers that the program serves.
Fielder, who struggled with drugs and gangs as a teen mother herself, started a journey toward recovery 15 years ago when she went to church on a dare.

"That's where I decided to give Jesus a chance in my life, and from that moment on, something began to change in my heart." It's a journey she shares with the girls in the program. "I want them to know there is hope for their future," she said.

Nissen, who said she'd love to someday combine the giving power of 300 members, said women give differently from men. "I like to talk about it and be more emotionally attached, whereas my husband will just write a check and move on."

She frets that while she encouraged her three sons to excel in areas such as school and sports, she hadn't taught them enough about being generous. So last Christmas season, she asked family members to set aside a certain amount of money, and they voted on which charities they wanted to support. They agreed it felt good to give.

Christi Guion, 57, one of the founding members of the Tucson circle, also reported euphoria that followed that first grant round. It opened her eyes to needs that exist and helped her to go deeper into her faith.

"I woke up that night with a smile on my face," she said. "We all felt so blessed that we were able to experience giving firsthand."
For more information on this subject, see Randy Alcorn's book The Treasure Principle.