The Local Church: Training You for Ministry
"And he gave the apostles, the prophets, the evangelists, the shepherds and teachers, to equip the saints for the work of ministry, for building up the body of Christ." (Ephesians 4:11-12)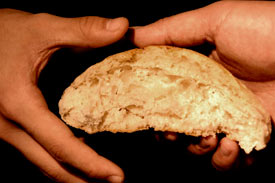 "Now there are varieties of gifts, but the same Spirit; and there are varieties of service, but the same Lord; and there are varieties of activities, but it is the same God who empowers them all in everyone. To each is given the manifestation of the Spirit for the common good." (1 Corinthians 12:4-7)
"And let us consider how to stir up one another to love and good works, not neglecting to meet together, as is the habit of some, but encouraging one another, and all the more as you see the Day drawing near." (Hebrews 10:24-25)
It is God's will that you be active in life-long ministry, in your church. You are called to edify, build up and encourage a local body of believers by utilizing your own unique giftings by the power of the Spirit. How are you to be equipped for this ministry? Through the ministry of the local church itself.
The role of the local church leaders is to equip the members for ministry by teaching and shepherding. Then, the ministry of each member collectively builds up the church. Hosting small groups, evangelistically engaging your city, equipping younger men in trades that will provide for their families and serve the community, encouraging and helping mothers of young children, assisting in practical needs by working with your hands, teaching Sunday School, facilitating fellowship through hospitality, nurturing the young, caring for the old, practicing intercessory prayer, etc.
One of the reasons the local church exists is so that we might learn to serve one another, according to the various capacities and gifts we have been given, under the gospel of God's amazing grace in Christ. Dig in to your local church to be equipped and serve in the ministry God has for you!
By Jeff Lacine © Desiring God. Website: www.desiringGod.org
This article originally appeared in the Winter 2011 issue of EPM's quarterly newsletter Eternal Perspectives.