Will We Have to Wait Our Turn to Be with God in Heaven?
I recently read your novel Deadline and was bothered by your descriptions of Heaven. When I get to Heaven, I want to spend every moment with God. It seems Randy describes Heaven as a place where I'll be looking longingly towards God but will have to wait my turn to spend time with Him. It's as if God won't have much time for me because He'll be busy with others, perhaps because He wants to be with them more.

If God doesn't continue to be omnipresent in relationship to us, being face to face with Christ and having to share Him with others will be less than what we have now, with the Holy Spirit living in each of us. I believe God is omniscient and His omniscience enables Him to relate to all of us individually at the same time. Therefore, it seems to me that in Heaven it will be everybody's turn simultaneously.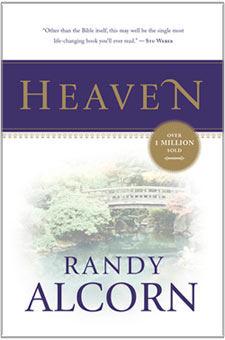 I know this for sure—you will not feel left out in Heaven. You see, you won't be struggling with negative feelings and self-doubt. You will be whole and healthy and will see things through God's eyes then and not a grid that is riddled with sin and distortion. We all see things dimly now (I Cor. 13:9-12) but just wait until we see them more clearly. What a day of rejoicing that will be for all of us!

Randy would agree with what you said about God's omnipresence, since he certainly believes God will continue to be omnipresent in Heaven. You will be special to the Lord in the same way each of us will be. He is preparing a place for you right now—not just for the masses, but for you personally. God will be omnipresent with us all just like He is now through the Holy Spirit, but that doesn't mean we can't have a personal time with Him as well at the same time.
For more information on the subject of Heaven, see Randy Alcorn's book Heaven.
Kathy Norquist was Randy Alcorn's Executive Assistant from 1997-2015, then worked in Ministry Development up until September 2018 when she retired. Kathy remains on the EPM Board of Directors.