Heaven: What's It Like?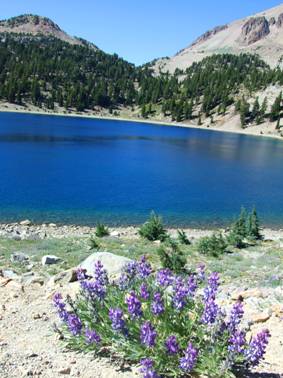 Let me start with what Heaven won't be: boring. It is not a place where we will be ghosts or angels endlessly floating around on clouds, strumming harps, and wishing we'd brought a magazine.
Usually when we refer to Heaven, we mean the present Heaven where followers of Jesus go when we die. Though the present Heaven is a wonderful place, it's not the place we're made for—the place where God promises we can live forever. The Bible calls that future Heaven the New Earth. Sometime after Jesus returns, he will bring us to live on that New Earth—a place beautiful beyond our wildest imagination.
Some argue that the New Earth shouldn't be called Heaven. But Heaven is wherever God decides to make his home, and wherever he sets up his throne. In Revelation 21:3 God promises he will make the New Earth his dwelling place, and in Revelation 22:3 he says he will put his throne there. That means the New Earth will be Heaven.
As our new bodies will be our old bodies made new, so the New Earth will be the old earth made new. As our bodies will still be our bodies, but better than ever, so the earth will still be Earth, but better than ever. Who knows, some of our favorite mountains, deserts, forests, waterfalls, and camping spots may be there.
The New Jerusalem will be a neo-Eden, a huge garden city of startling beauty. Heaven won't be filled with hammocks—one for each person to lie on and rest, rest, rest. We'll serve God doing enjoyable work. We'll always get to do what we want to do, and we'll always want to do what brings joy to God and to us.
Will we use the arts to praise God? I believe the answer is yes. Since the New Earth will be greater than our present Earth, then surely the greatest books, dramas, and poems are yet to be written. God created us with the ability to dance. Just as we can use our voices and musical instruments as a way to worship God, we can also use dancing to honor him.
What about sports? Picture how you might enjoy your favorite sport when you live on the New Earth with a perfectly healthy body. Olympic champion Eric Liddell said, "God made me fast, and when I run I feel his pleasure."
Matthew 8:11 and a dozen other Scriptures say we'll enjoy feasts with Jesus in an earthly kingdom. What do people do at a feast? Eat and drink, tell stories, celebrate, and laugh. God will be the host and Christ the guest of honor, and all stories and laughter will honor him.
Romans 8 says the whole creation groans, awaiting the resurrection of God's children. Perhaps God will bring extinct animals back to life. By resurrecting his original creation, God could show his complete victory over sin and death. God is the giver of all good gifts. If having your pets on the New Earth would please you, God might well bring them back.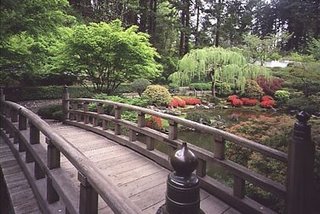 The curse removed beauty from God's creation. But Revelation 22:3 says "no longer will there be any more curse." Everything and everyone God has made will be beautiful and whole. There will be no diseases, no disabilities, no tragic accidents. God "will wipe every tear from their eyes. There will be no more death or mourning or crying or pain" (Revelation 21:4).
There's much to discover in this universe. We'll never know everything—we're not God. But we'll be able to explore the New Earth and discover amazing things about God's creation, all of which will tell us more about our Creator.
While Jesus was here on Earth, crowds followed him because they loved him and wanted to be near him. The best part of Heaven will be spending time with Jesus.
While Jesus will be our best friend, God understands our need for friends and our desire for those friendships to continue in Heaven. He's the one who made us that way. In Heaven we'll have our old friends who know Jesus and many new friends as well.
My wife, Nanci, and I have spent some wonderful moments with our family and friends. Sometimes it's been so good that we've said, "It just doesn't get any better than this." Well, it will get better than this. Because no matter how good the very best moments of this life have been, the most ordinary moment in Heaven will be far better. In that day, in retrospect we will all agree with the apostle Paul: "our present sufferings are not worth comparing with the glory that will be revealed in us" (Romans 8:18).