Sinless Perfectionism
Sinless Perfectionism from Randy Alcorn - EPM on Vimeo.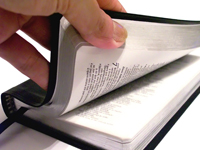 I've been asked about sinless perfectionism, the belief that once someone becomes a Christian, they are no longer capable of sinning. Because they are clothed in the righteousness of Christ, because they are a new creation in Christ, therefore, just as Christ cannot sin, they cannot sin.
This teaching has, at various times, had considerable prominence. There are some branches of Wesleyan, Pentecostal and Keswick thought that teach this. There are several passages of Scripture we can look at that I think make clear this doctrine of sinless perfectionism is incorrect. I believe it to be a false doctrine.
In Romans 7, starting in verse 14, the Apostle Paul says this:
14We know that the law is spiritual; but I am unspiritual, sold as a slave to sin. 15I do not understand what I do. For what I want to do I do not do, but what I hate I do. 16And if I do what I do not want to do, I agree that the law is good. 17As it is, it is no longer I myself who do it, but it is sin living in me. 18I know that nothing good lives in me, that is, in my sinful nature.
A lot of people say, "Well, obviously Paul is not talking about his life as a Christian. He's going back and talking about before he became a Christian. But I don't think that's at all obvious when you look at the whole context of the book and this chapter. Because Paul goes on to say,
For I have the desire to do what is good, but I cannot carry it out. 19For what I do is not the good I want to do; no, the evil I do not want to do—this I keep on doing.
So he is describing someone who genuinely wants to do good, genuinely wants to please God, but who is a sinner. Paul sometimes, not always but sometimes, still sins. So then he goes on to say in verse 20
20Now if I do what I do not want to do, it is no longer I who do it, but it is sin living in me that does it. 21So I find this law at work: When I want to do good, evil is right there with me.
So you have someone in the larger context, who I believe wants to please God, who wants to do good, but he says, "nonetheless, evil is right there with me." And here is where I think it becomes clear that this is speaking of a believer, not an unbeliever. He says in verse 22, "For in my inner being I delight in God's law…"
So does the unbeliever, in his inner being, delight in God's law? I don't think so. It just does not fit with what Scripture says. Read Romans 3 about the utter darkness of the one who doesn't know Christ. Clearly the Paul who delights in God's law (His Word and His ways) is not an unbeliever. He is speaking as a believer he is, not the unbeliever he once was.
22For in my inner being I delight in God's law; 23but I see another law at work in the members of my body, waging war against the law of my mind and making me a prisoner of the law of sin at work within my members. 24What a wretched man I am! Who will rescue me from this body of death? 25Thanks be to God—through Jesus Christ our Lord!
He doesn't say "what a wretched man I was," but "am."
Paul is recognizing that in the future he is going to be delivered from the wrestling with the old sin nature. Yes, he is a new person in Christ. Absolutely. It's not just a matter of two dogs who are in a fight within him and one has equal powers with the other.
We should recognize and live in accordance with our redeemed identity in Christ. Yes, we are cleansed. Yes, we are new in Him. Yes, we are covered by the righteousness of Christ. We are His saints, His holy ones. But there are three tenses of salvation: we have been saved, we are being sanctified, and we will be glorified. Glorification still awaits us, when we enter the presence of God. When glorification happens, there will be complete sinlessness. But until that time, we are still sinners. Sanctification is very real, but it is not the same as glorification. Sanctification means having great progress and victory in our battles with sin. But it does not mean sinless perfectionism. That is reserved for glorification, which awaits us in Christ's presence, but is not the state we are in now.
That's why in 1 Timothy 1:15 Paul says, "Jesus Christ came into the world to save sinners, of whom I am the worst." Paul frequently spoke in the past tense, but here he spoke in the present tense. He doesn't say "I was the worst" but "I am the worst." The more godly someone is, the more he is aware of his sin. Not that there was literally no one who sinned as much as Paul, who was a righteous man, but that simply every righteous man is more familiar with his own sins than those of anyone else. This is one of the reasons that sinless perfectionism is such a dangerous doctrine—its adherents by definition cannot think of themselves as the worst of sinners, nor even the best among sinners, but only as those who never sin at all. How open to correction and rebuke is someone who believes he cannot sin and has not sinned since he came to Christ twenty-some years ago?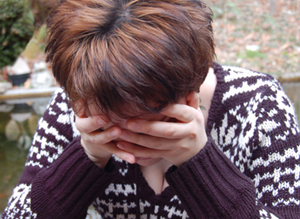 Look at the very godly people in history that include John Calvin, John Wesley, Charles Spurgeon, and Amy Carmichael—all of these people were very aware of their sinfulness and referred to their sinfulness. William Carey, the father of modern missions talked about his wretchedness and his sin. John Newton talked about being a wretch in his sinful state. But even at the very end of his life, after knowing Christ many years, he said, "I don't remember too many things. But I do remember this: that I am a great sinner and Christ is a great Savior." Not "I used to be a great sinner," but that "I am a great sinner."
Now there is a danger in affirming our identity as sinners. Some people rationalize sin and end up saying, "It's inevitable that I'm going to sin, so why bother trying not to?" Now God has given us the power of Christ so that we do not have to sin. We are empowered to live righteous lives. We can live righteously for some period of time, and sin is not inevitable.
Can we go ten months without sinning? Five months without sinning? Six hours without sinning?" I think that possibly a person, empowered by the Holy Spirit, could go six hours without sinning. Maybe for some of us it is more like six minutes without some bad stream of thought or bad attitude creeping in. But certainly we have the empowerment in Christ to live a righteous life. But over the course of a year is any Christian going to sin at some point? I think that Scripture makes it clear that while no particular sin is inevitable, and all sins should be avoided and resisted, over long periods of time there is going to be sin in our lives, just as there was sin in the apostles' lives.
To prove this point I think you can go to 1 John 1. Verse 5 says,
5This is the message we have heard from him and declare to you: God is light; in him there is no darkness at all. 6If we claim to have fellowship with him yet walk in the darkness, we lie and do not live by the truth.
If you are a Christian, you should be living a righteous life, one characterized by walking in the light, not in darkness.
7But if we walk in the light, as he is in the light, we have fellowship with one another, and the blood of Jesus, his Son, purifies us from all sin.
There's an ongoing sanctification—a continual purification of sin in the Christian life. It's not just saying has all sin has been removed when we came to Christ, and now we can't even possibly sin. It's talking about being purified from all sin as we move forward in our walk with Christ.
Verse 8 is very much to the point:
8If we claim to be without sin, we deceive ourselves and the truth is not in us.
Some people will say again that this is talking about unbelievers. But it says, "If we claim…" The "we" includes the author of the letter, the apostle John, as well as the recipients of the letter—people who are part of the church, the body of Christ, people who are saints.
8If we claim to be without sin, we deceive ourselves and the truth is not in us.
Here is a verse directly addressing the false doctrine of sinless perfectionism. The context doesn't allow us to restrict this verse to unbelievers. John is part of the "we," and John is obviously a believer.
9If we confess our sins, he is faithful and just and will forgive us our sins…
Again, the writer is including himself when he says "our." Not, "If you confess your sins, you unbelievers," but "If we confess our sins…" as believers. I think this for believers, although 1 John 1:9 could certainly apply to the unbelievers—if they confess their sins, God is faithful and just to forgive their sins and cleanse them from all unrighteousness. But certainly the text applies to the believer. The Christian is to confess his or her sins. Well, no one can confess his sins unless he is sinning and he recognizes that he is sinning. The doctrine of sinless perfectionism doesn't keep someone from sinning, it simply prevents him from recognizing he is sinning.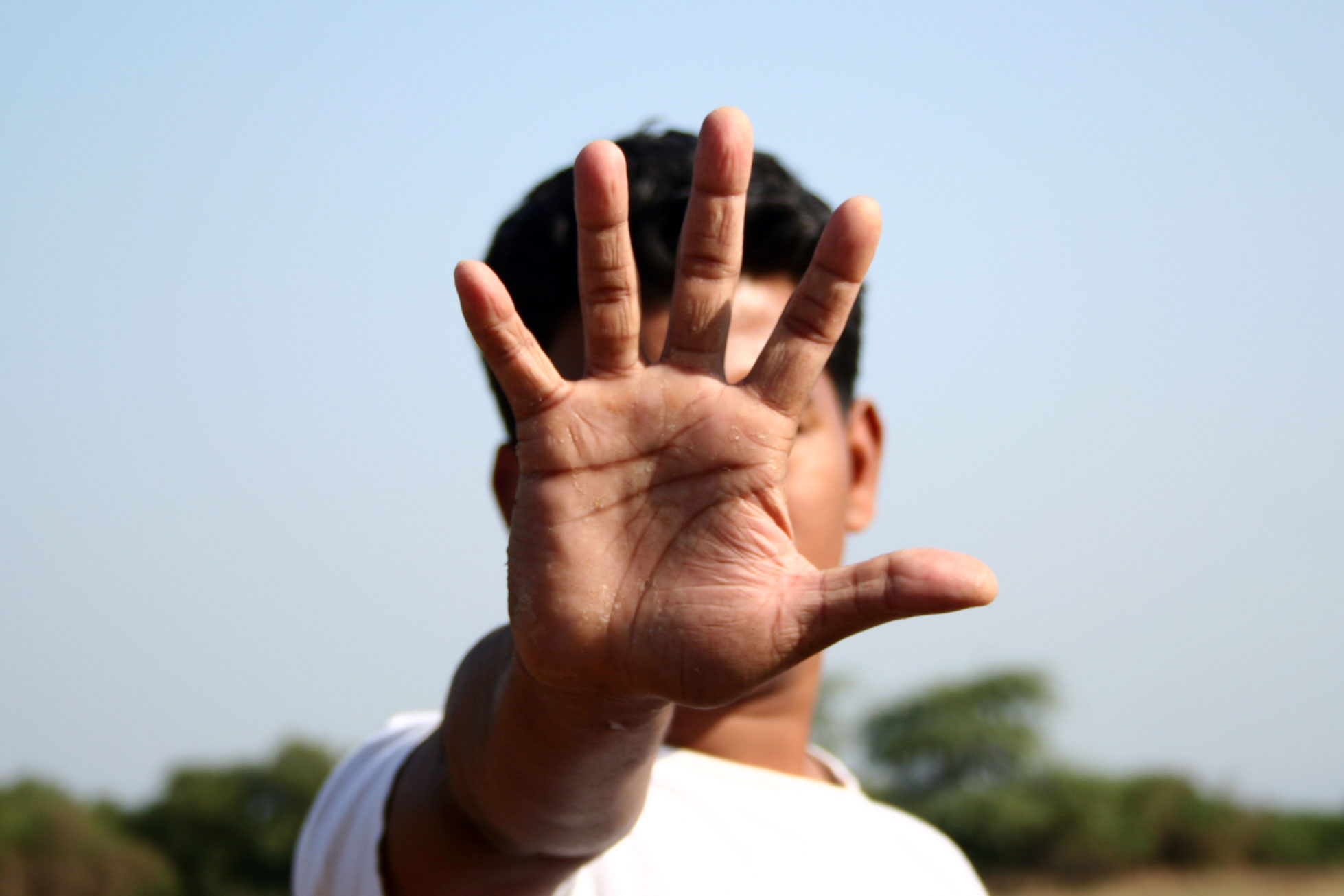 Sinless perfectionism seems to be clearly refuted when 1 John says, "If we claim to be without sin, we deceive ourselves, and the truth is not in us." Do you think you haven't sinned? Do you think that the worst you can do is just a mistake? Jesus said that when a man looks at a woman with lust he has committed the sin of adultery. If we're greedy, we commit the sin of idolatry. Scripture nowhere speaks of adultery and idolatry as mere "mistakes." They are sins.
I've had conversations with people believing in sinless perfectionism, and I've read their articles, and they admit to nothing greater than that was just a mistake. Well, you can call it a mistake, but when you're viewing pornography, or are lusting and thereby committing adultery, when you lose your temper because someone irritated you, when you eat too much and are guilty of gluttony, and when you drink too much and you are guilty of drunkenness—these things are nothing but sins. A rose by any other name is still a rose, and dung by any other name is still dung, Sin by any other name remains sin.
So when you are selfish, uncaring, prideful, condemning and are critical of your spouse, you're being judgmental. When you are saying, as some do, "If you believe you can sin, then you're really not a Christian," that is a pretty judgmental position, don't you think? If you say, "I don't care what the reformers and vast majority of biblically based theologians and pastors have said in human history, I am not a sinner, I have not sinned for thirty years now," are you not being prideful and deceiving yourself?
I'm not going to say that someone who believes that you can't sin is thereby not a Christian. I just think they're dead wrong, and there are serious implications to their error.
So John is saying let's be careful to recognize the reality of sin in their lives. After saying God will forgive our sins if we confess them, he then says this:
10If we claim we have not sinned, we make him out to be a liar and his word has no place in our lives.
What an indictment against sinless perfectionism. Now I know they'll say again that John is talking about unbelievers. But once again, I don't think this is how the "we" works, because the Apostle John is included in the "we." And it is pretty clear the Apostle John is a believer and in fact that the recipients of his letter are believers for the most part. There are always going to be some unbelievers in the midst, but the New Testament letters are written primarily to believers.
He goes right on in chapter 2:1 (remember, there were no chapter divisions in the original), "My dear children, I write this to you so that you will not sin." Now the sinless perfectionist says at that point, "See, he's writing this so they won't sin." Agreed. But what does the next part of the verse say?
…But if anybody does sin, we have one who speaks to the Father in our defense—Jesus Christ, the Righteous One.
Clearly this is the believer who has Jesus as an advocate. Christ is speaking to the Father on our behalf—He's our defense attorney who took upon himself our due punishment for sin. So he's writing this so they won't sin, yet recognizes sometimes we do sin. We don't have to sin, we are no longer in bondage to sin, but given time and the difficulty of continuously calling on Christ to deliver us from sin, John addresses that reality—Christian sinners have a sinless advocate whose righteousness covers all our sins—past, present and future.
2He is the atoning sacrifice for our sins, and not only for ours but also for the sins of the whole world.
Now, if that's not enough, and in my opinion it is, turn to James 5:14. This is in the context of someone praying for healing.
14Is any one of you sick? He should call the elders of the church to pray over him and anoint him with oil in the name of the Lord. 15And the prayer offered in faith [Clearly this is prayer offered by a believer, in the context of the church, with his elders present] will make the sick person well; the Lord will raise him up. If he has sinned, he will be forgiven.
Sin is not always the cause of the illness. But sometimes it is. And if this is the case where the believer's sin has resulted in illness, the sin will be forgiven. The only way to understand the term "if he has sinned he will be forgiven" is that the believer's sin sometimes results in an ailment that can be healed through confessing that sin and receiving forgiveness. Which demands the recognition that Christians can and do sometimes sin.
16Therefore confess your sins to each other and pray for each other so that you may be healed.
Again, the meaning is unmistakable. You cannot confess your sins unless you can and have committed sins. If this were the only verse saying this, that's all it would take.
The prayer of a righteous man is powerful and effective.
This is not the prayer of an absolutely perfect man, but the prayer of a righteous man. Part of being righteous is being quick to confess his sin, and to be forgiven of it by Jesus. So pray for one another, you Christians, and confess your sins, you Christians, to each other. Of course, those who hold to sinless perfectionism will try to talk their way out of this and all passages that refute their treasured doctrine. But look at the actual words of the texts I am citing and ask God for insight. I believe you'll find that sinless perfectionism, no matter how well intentioned its proponents, is a false doctrine.
Look at Hebrews 12:
1Therefore, since we [Christians] are surrounded by such a great cloud of witnesses people of faith who have gone before us, spoken of in Hebrews 11], let us throw off everything that hinders and the sin that so easily entangles, and let us run with perseverance the race marked out for us. 2Let us fix our eyes on Jesus, the author and perfecter of our faith…
The meaning is unmistakable. Believers are to throw off the sin that so easily entangles us. Can a believer be entangled in sin? Absolutely.
So, is it possible for a Christian to sin? These passages make it explicitly clear—not implicitly—explicitly clear. Implicitly, you see it throughout the New Testament letters where you have Christians who are being encouraged to deal with sin issues. Sometimes they are rebuked for their sin and warned not to continue in their sin. Read the books of First and Second Corinthians and look at all the sin that was going on in the church at Corinth. Yet they are called "saints" and "holy in Christ Jesus." Some of them weren't true believers, no doubt. But many of them were.
If you still have doubts, look at Galatians 2:11-13. Under inspiration of the Holy Spirit, Paul speaks of Peter and Barnabas sinning: "Peter came to Antioch, I opposed him to his face, because he was clearly in the wrong. Before certain men came from James, he used to eat with the Gentiles. But when they arrived, he began to draw back and separate himself from the Gentiles because he was afraid of those who belonged to the circumcision group. The other Jews joined him in his hypocrisy, so that by their hypocrisy even Barnabas was led astray."
If sinless perfectionism were true you would have to believe one of two things about this passage. Either that Peter and Barnabas were not Christians, or that when Paul says Peter was "clearly in the wrong" he doesn't mean that Peter was sinning. Or that when he says Barnabas "joined" Peter in his hypocrisy, that hypocrisy is not sin. Or that when he says Barnabas was led astray, that it's not a sin to be led astray.
It's emphatically clear that Peter and Barnabas were true Christians, and that is a sin to be a hypocrite and to be led astray. Hence, this passage refutes the false teaching of sinless perfectionism.
Can a believer sin? Yes. Should a believer sin? No. Has God given us in Christ the resources so that we can turn from sin and live a life that is righteous and holy before Him? Absolutely, yes! We are new creations in Christ, and as we see in Titus 2, the grace of God teaches us to say no to ungodliness. 1 Corinthians 10:13 says we face no temptation or trial that does not offer an escape for the fully yielded Christian.
We should never be content with our sin or excuse ourselves from it. Rather, we should be quick to recognize our sin, so that we can confess it and keep it from entangling us. There is no more certain way to be entangled by sin than to keep telling yourself what you're doing really isn't sin at all.
My concern for people who truly believe in sinless perfectionism, is not simply that they're kidding themselves. It's something worse—what are they going to do about the sin in their lives they don't see? They are going to end up redefining sin, denying sin, justifying their sin, and playing dangerous games by calling their sins by different and less serious names.
To call their sins mere mistakes is to minimize their sins, and to keep them from obeying the commands to confess their sins to one another and to God. Where is the humility in that? Ironically, the mother of all sins is the sin of pride. What could more effectively instill a sense of pride than to believe we are incapable of sinning? To admit we are dead wrong is an act of humility we should practice regularly. But this can't be done by someone whose theology tells them they cannot sin.
Still, the caution is worth repeating: if you are a believer, don't fall into the mistake of thinking sin is inevitable, or that you are not fully responsible for your sins. Don't say to yourself, "I'm just a sinner—it's no big deal. We all sin all the time anyway. That's normal, so I may as well sin this time too." Don't dare to commit sin reassuring yourself it doesn't matter since Christ will forgive your sins anyway. Sin against God always matters. No sin is small that crucified Jesus.
Remind yourself you have died with Christ, you are raised with Christ, and you are a new person in Christ. Live a righteous life, calling upon His power. Never deny your capacity to sin. If you do, you deny the Word of God, and you set yourself up to make God a liar. The person who thinks he can't sin won't be careful to guard himself against sin. The believer in sinless perfectionism wears blinders. Almost inevitably he will deny, justify, rationalize and belittle his sins, which in turn belittle the grace of Christ that all of us redeemed sinners so desperately need.
"Pride goes before destruction, a haughty spirit before a fall" (Proverbs 16:18).
"So, if you think you are standing firm, be careful that you don't fall!" (I Corinthians 10:12)