Celebrating 20 Years: 1990-2010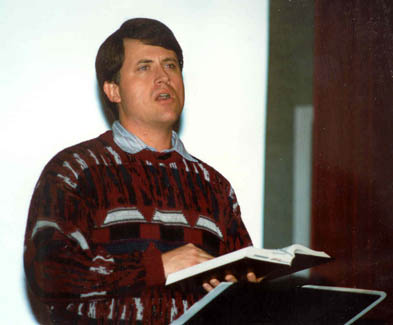 Then The ministry began in 1990 with the EPM office in the Alcorns' basement. Randy and his wife Nanci were the only employees. In 1997, an office space was added to the Alcorns' home, where EPM resided until 2006.
Now EPM has grown to 10 part-time employees (not including Randy), and has a separate office in Sandy, Oregon, while Randy still works full-time from his home office.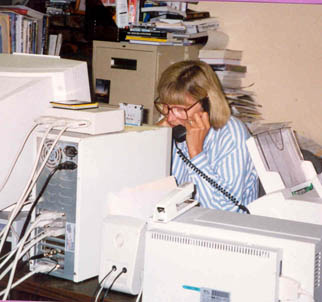 THEN: Randy had written four books: Money, Possessions, and Eternity; Women Under Stress; Christians in the Wake of the Sexual Revolution; and the Sexual Temptation Booklet.
NOW: Today [data updated 2019] he has written over 50 books (over 11 million in print), including The Treasure Principle, which has sold over 2 million copies, and Heaven, which has sold over 1 million copies. Various titles of Randy's books have been translated into over 70 different languages.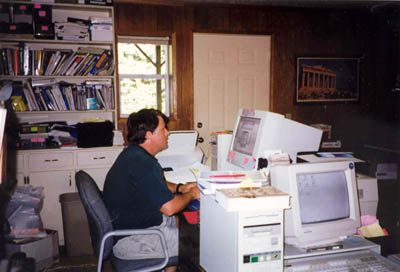 How did Eternal Perspective Ministries begin?
In 1990 Randy was sued by an abortion clinic for his involvement in peaceful, nonviolent rescues. After the abortion clinic won the lawsuit, they were going to garnish his wages from the church where he had been a pastor for 13 years. Randy and his family were faced with a decision. Could he continue as a pastor when the church would be required by law to pay a fourth of his salary each month to the child-killing industry? As a matter of conscience, he had to resign.
Suddenly Randy was without a job he had loved and depended on. For the duration of the legal judgment (originally 10 years, then renewed for another 10), he could never earn more than minimum wage without 25 percent of it being taken by the abortion clinic. So he chose to no longer receive royalties from his books.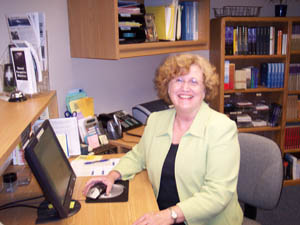 But what others intended for evil, God intended for good (Genesis 50:20), and in 1990, Randy and Nanci founded Eternal Perspective Ministries, a nonprofit ministry supported by contributions. It is also the recipient of the royalties from Randy's books, which are given away for ministry purposes: 90% to other worthy Christian organizations and 10% to EPM to help offset the costs related to the writing/researching/editing of the books, as well as to help facilitate the giving away of our books to people all over the world. To date, EPM has given away over eight million dollars in book royalties.
It may seem strange to contribute to a ministry that gives away far more than it receives. Randy says, "All I can say is, this is how I believe God has led us. I hope our donors have confidence in us, knowing that we freely give what God has entrusted to us. Being dependent on people's giving prompts us to trust God all the more."
The heartbeat of Eternal Perspective Ministries
So we fix our eyes not on what is seen, but on what is unseen. For what is seen is temporary, but what is unseen is eternal. (2 Cor. 4:18)
At EPM it's our conviction we must learn to live now with the perspective that will be ours one minute after we die. As there will be no second chance for the unbeliever to go back and live his life over again, this time accepting Christ, so there will be no second chance for the believer to go back and live his life over again, this time serving Christ. Now is our window of opportunity. Now is our chance to follow Christ, speak the truth, and reach out to the needy in love. Now is our chance to invest our lives in eternity.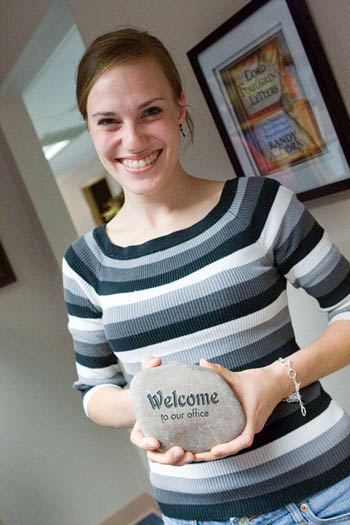 Randy answers: the future years for EPM?
I hope and pray that if God gives me more years, Eternal Perspective Ministries will be reaching more people—and at a deeper level—first through my books, and also through the EPM website, including my blog, Facebook, and Twitter.
Twenty years ago, we laid out some foundational financial principles which reflect our ministry priorities. My belief is that God raises up some ministries to go on for generations, long outlasting the founder. But in other cases God intends a ministry to serve its purpose in its own generation and then close its doors. EPM is a tool at God's disposal (2 Timothy 2:21), for Him to use how and as long as He chooses. Whether EPM continues for five, ten, twenty, or fifty years, I pray God will continue to be glorified through us.
This article originally appeared in the Spring 2010 issue of Eternal Perspectives.