In What Sense Will Believers Be Judged in Heaven?
All believers will be judged in heaven. All righteous acts—many of which will have been disregarded and some punished on earth—will be finally rewarded. All believers will stand before the "Bema seat," the judgment seat of Christ. The result of this judgment will be the gain or loss of eternal rewards (1 Cor. 3:12-15; 2 Cor. 5:9,10; Rom. 14:10-12). These are sometimes depicted as crowns (James 1:12; Rev. 2:10; 1 Cor. 9:24-25; 1 Pet. 5:1-4; 2 Tim. 4:6-8; 1 Thess. 2:19). These represent positions of leadership and service for Christ in his kingdom (Matthew 25:21; Luke 19:17; Rev. 20:6).
The Bible treats this judgment of believers with great sobriety. It's not a meaningless formality, but a monumental event in which things of eternal consequence are instituted. It has a profoundly positive aspect of reward for earthly service, as well as the sobering aspect of loss of reward for unfaithful service. Jesus says to Christians, "I am he who searches hearts and minds, and I will repay each of you according to your deeds" (Rev. 2:23). He said, "I tell you the truth, anyone who gives you a cup of water in my name because you belong to Christ will certainly not lose his reward" (Mark 9:41).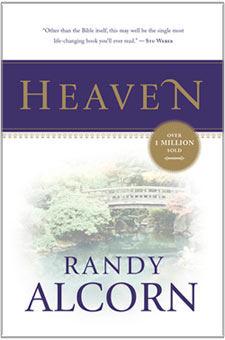 There's a "proper time" for the harvest, a time that normally follows our life on earth—"Let us not become weary in doing good, for at the proper time we will reap a harvest if we do not give up" (Galatians 6:9). The Christian's works done for God's glory will have eternal significance—of those who die in Christ, God says "their deeds will follow them" (Rev. 14:13). Our rewards in heaven will link us eternally to our service for Christ on earth. There is a change in location, but a continuity between our lives here and there.
Heaven marks the beginning of eternal adventure, but the end of earth's window of opportunity. One moment after we die, we will know exactly how we should have lived. But there will be no more second chances. As there will be no opportunity for the unbeliever to go back to earth and live his life again and this time to put faith in Christ, so there will be no opportunity for the believer to go back and relive his life, this time for Christ. "Only one life 'twill soon be past; only what's done for Christ will last."
For more information on the subject of Heaven, see Randy Alcorn's book Heaven.