Readers' Responses to The Law of Rewards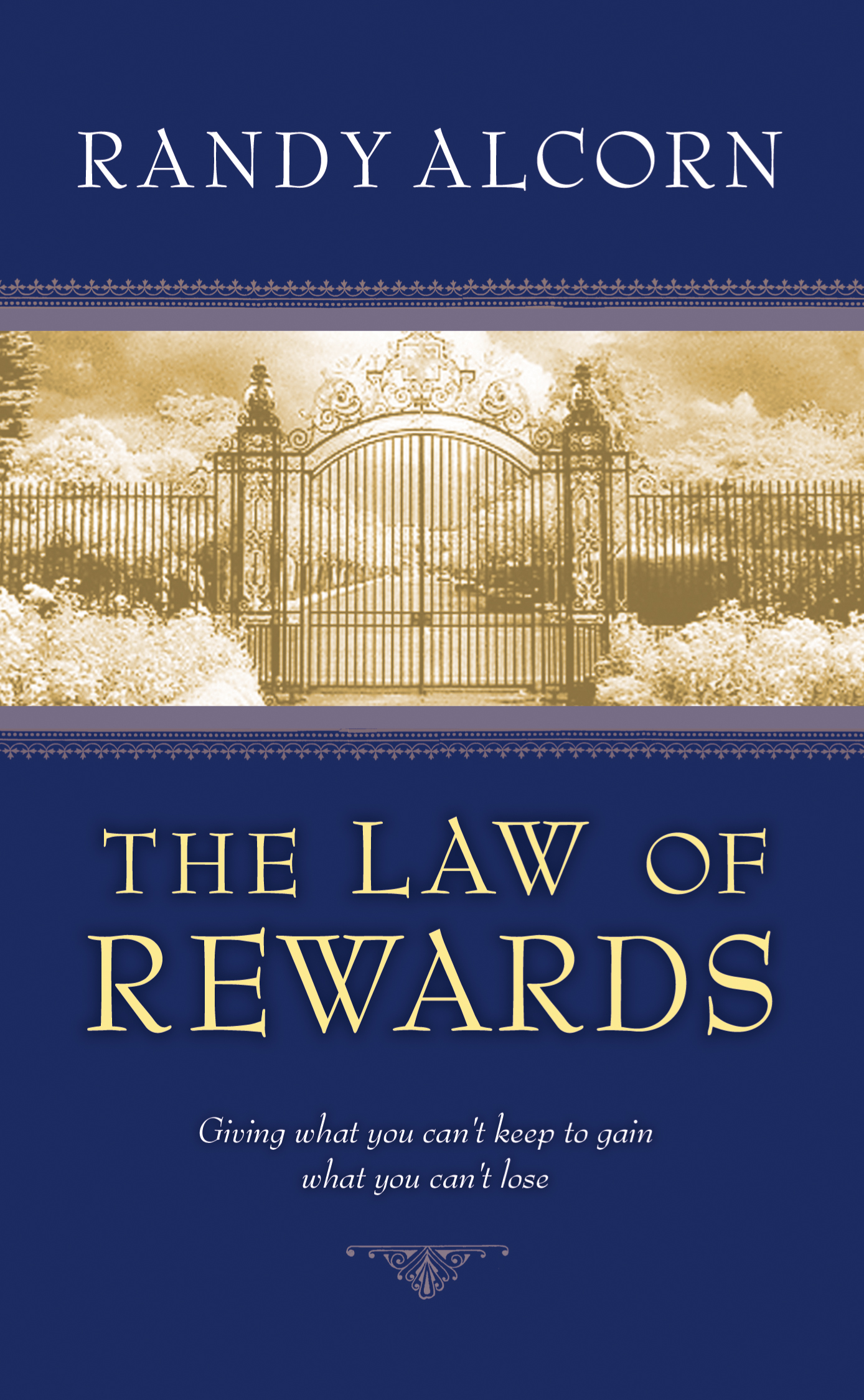 I just finished reading The Law of Rewards, and it will change the way I handle money for the rest of my life. — B.L.
I read The Law of Rewards about seven years ago and was so impacted we sold our businesses and real estate in Portland and relocated our family in Uganda, East Africa. Thank you! I spend much of my time training pastors and leaders here. The prosperity message has done great damage to the church in Africa. — R.O.
Good food for thought & action. — J.
Thank you for writing The Law of Rewards. Outside of the Bible, no other book has challenged, inspired and encouraged me to make my life count for Christ more than this one. I am now writing a weekly devotional, teaching a Bible Fellowship class at my church and have started a project to help those in need. My heart and mind is focused on Christ and His Kingdom more than ever before, I wish that I had read it ten years ago. I truly believe this is a must-read for all believers. — M. T.
This was a life-changing book for me! I have never really thought much about how God wants me to invest His resources, whether money, time, or relationships. This totally changed my perspective on giving and has showed me the true joy that comes in being a generous person. — A. T.
The Law of Rewards has blown my socks off! I have been reading it very prayerfully, meditatively, and looking up and writing out many of the Scriptures Randy cites. On the one hand I am grieved over the many missed opportunities to sow a seed/invest. On the other hand, I am now realizing how much I have to look forward to in Heaven. I see how, when used rightly, rewards can be a huge inducement to my children to do things well and, more importantly, as unto the Lord as they too grow in their understanding of The Law of Rewards. — C. G.

I just finished reading The Law of Rewards. It is fabulous! I am deeply impressed and believe that every Christian should read it. — Ted Baehr, Movie Guide
Thanks for the book The Law of Rewards. The insights are priceless. The simplicity and spiritual depth are evident. I'm a retired Christian worker and many of these insights God has shown me but your collection and proclamation of them is really insightful and encouraging for anyone who wants to follow Christ. — D. R.
This is one of those rare books that you feel you need to read every year... eye-opening and stimulating. — S. S.
Learn more about and purchase The Law of Rewards.