What Do You Want People to Gain by Reading Your Heaven Book?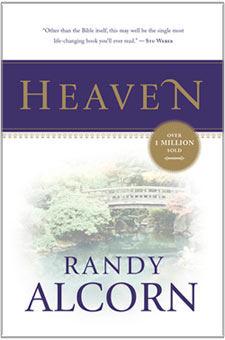 I want them to be able to do, in most cases for the first time, exactly what Peter assumes all Christians are doing: "looking forward to a new heaven and a new earth, the home of righteousness" (2 Peter 3:13). But sadly, I find that few Christians are looking forward to life on the new earth. They do not understand the doctrine of resurrection, and its far-reaching implications. By depriving us of the biblical doctrine of Heaven, and distorting and diminishing our view of where we'll live and what we'll do forever, Satan has robbed us of joy. Our impoverished understanding of the New Earth and the resurrection makes us cling to this present earth, under the curse. It deceives us into thinking that these present lives provide our only opportunities for earthly happiness. In fact, Jesus said the meek will inherit the earth. We will rule the New Earth with Christ, and what awaits us there is utter joy and adventure in seeing and knowing and walking with Christ, serving him together in a glorious new universe.
For more information on this subject, see Randy Alcorn's book Heaven.