Only the Wounded Can Serve
For I am already being poured out as a drink offering, and the time of my departure has come. I have fought the good fight, I have finished the race, I have kept the faith. Henceforth there is laid up for me the crown of righteousness, which the Lord, the righteous judge, will award to me on that Day, and not only to me but also to all who have loved his appearing. —2 Timothy 4:6-8, ESV
Paul's letter to Timothy wasn't the first he wrote from prison in Rome, it was his last. Final letter, final prison. The time of his departure had come. It was to be an exodus not from life to death but from death to life. He looked back at his life of service for Christ, knowing he had fought hard and finished well. He'd been far from perfect, yet he kept the faith. He knew a crown of righteousness awaited him. Instead of leaving treasures behind, he was headed toward treasures in Heaven.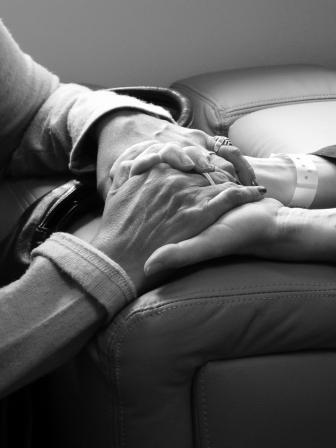 Soon the apostle's head would be cut off, by order of Emperor Nero, the madman. Nero was the envy of the Earth; Paul the scum of the Earth. Yet no one in his right mind would choose Nero's place over Paul's now because of what awaited them both in the afterlife. Paul was a wounded servant, but his wounds would be forever healed by the wounded Savior.
Paul's final words to Timothy reflect both his resolve and his tenderness. Suffering makes hearts tender and gives us greater love for others. Many physicians and nurses testify to this phenomenon when they return to their vocations after long periods of personal suffering. When they've been the patient, they grow far more sensitive to patients' needs.
My friend John Kohlenberger, a gifted scholar, has written many biblical language reference works. Seven years ago doctors diagnosed John with an advanced cancer; he wasn't expected to live more than a few years. He told me that he'd kept himself away from people in the past, but suddenly he found himself constantly in doctors' offices, hospitals, experimental treatment programs, and support groups, and gathering with people at his church.
John tells me all this has transformed his relationships. He enjoys church in a way he never did. He's developed deep relationships instead of superficial ones. "My only regret," he said, "is that it took me fifty years to get here, and that it took cancer to open my eyes."
By dealing with his cancer, John told me he's learned to be authentic and honest. "It's much easier for me now to touch someone I don't know and pray for them," he said. When I walked with him for hours at a cancer-cure fundraising event, I saw repeatedly his warm interactions with many people he's come to know through his disease. John has reached out to others in need and found it rewarding. And though years earlier he could never have imagined such a thing, this lifelong scholar said to me, "You know, I'd really enjoy becoming a chaplain, helping people deal with cancer."
I've witnessed how God has touched John and used him powerfully. That doesn't minimize or glorify my friend's pain, or his family's, but it does show some of God's purpose in it (see 2 Corinthians 1:3–7).
A Thornton Wilder play called The Angel That Troubled the Waters is based loosely on John 5:1–4. A physician comes periodically to the pool of Bethesda, hoping to be the first in the moving water and so be healed of his depression.
One day the angel blocks the doctor from stepping into the water. "Draw back, physician," he commands, "this moment is not for you."
The man responds, "I pray thee, listen to my prayer."
"Healing is not for you," the angel insists.
The physician argues. "Surely, O Prince, you are not deceived by my apparent wholeness." He points out the terrible burden of his depression.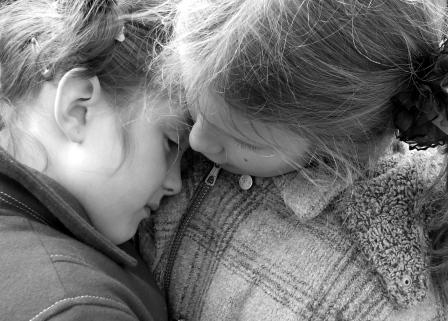 The angel assures him he knows of his affliction, then says to him, "Without your wound where would your power be? It is your very remorse that makes your low voice tremble into the hearts of men. The very angels themselves cannot persuade the wretched and blundering children on earth as can one human being broken on the wheels of living. In love's service only the wounded soldiers can serve. Draw back."
Later, the person who enters the pool first is healed and rejoices. He then turns to the physician and begs him to come to his home: "My son is lost in dark thoughts. I—I do not understand him, and only you have ever lifted his mood.… My daughter, since her child has died, sits in the shadow. She will not listen to us but she will listen to you."
Paul wrote, "Blessed be the God and Father of our Lord Jesus Christ, the Father of mercies and God of all comfort, who comforts us in all our affliction, so that we may be able to comfort those who are in any affliction, with the comfort with which we ourselves are comforted by God"(2 Corinthians 1:3–4, ESV).
Though a young woman exhibited joy in Christ despite her suffering, one particularly difficult day she asked her pastor why God hadn't let her die. He had no answer until a few days later when he met an unfamiliar couple at church. They told him about their visit with this woman in the hospital earlier that week, saying she had touched them on the deepest level. The young man said, "We went home and decided that we want to become Christians."
So there came an answer to this dying woman's question: God had kept her alive to bring these people to Christ.
You don't have to see your child die or endure a divorce to offer comfort to someone who's suffered in those ways. You must have suffered, however. The résumé of every encourager and every counselor contains suffering.
Only the wounded can serve.
Lord, what a picture of Paul, sitting in that dark, damp, stinking prison cell while his soon-to-be assassin Nero lives in unequaled opulence and luxury. Paul's conscience is clear, his life well-lived, while Nero's conscience is seared, his life corrupted. The pleasures of Heaven await the servant; the horrors of Hell await the tyrant. Thank you for this reminder not to waste our lives but invest them in what will count for eternity. Lord, while you pour out your comfort to us directly by a ministry of your Holy Spirit, you are also fond of using people to comfort us. Thank you for the pleasure of both giving and receiving comfort in your family. Make me a servant, Lord. Help me see that my wounds are necessary because you use them to bring healing to others. Help me understand that you, my Servant King, will one day reward my humble service.