He is Always Sovereign
Is God sovereign only when I get my way, or is He always sovereign? The God who's sovereign in small things also controls the big ones.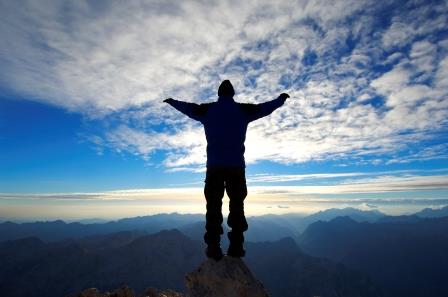 The One in control of the universe has His time and place for all of us. Knowing this should help us walk by faith as we seek His face about what to do and where to go next. He is sovereign, and is not taken by surprise. He is the God of providence who raises up not just Esther, but each of us for "such a time as this" (Esther 4:14).
The true test of our belief in a sovereign God is when we have a week of rain on a long-awaited camping trip, or the washer—with our best delicate clothes in it—fills with muddy water from a broken water main (this happened to my wife Nanci). Is God sovereign when He deals with the rise and fall of empires but not when my tent leaks or my favorite shirt is ruined? Is He always sovereign or just when I get my way?
I hope you have a big view of God and His sovereignty. He is a God of all greatness. Don't underestimate Him.
Perspectives from God's Word
"…for I am God, and there is no other; I am God, and there is none like me" (Isaiah 46:9).
"Now to him who is able to do far more abundantly than all that we ask or think, according to the power at work within us" (Ephesians 3:20).
Perspectives from God's People
"The sovereignty of God is the one impregnable rock to which the suffering human heart must cling. The circumstances surrounding our lives are no accident: they may be the work of evil, but that evil is held firmly within the mighty hand of our sovereign God." —Margaret Clarkson
"Most Christians salute the sovereignty of God but believe in the sovereignty of man." —R. C. Sproul