Readers' Responses to Pro-Choice or Pro-Life?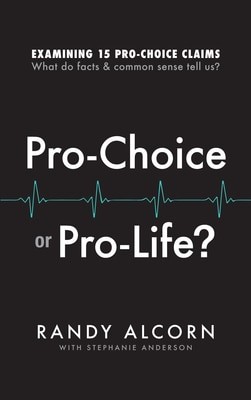 Just wanted to compliment and affirm you on the Pro-Choice or Pro-Life? book. It's superbly well done and conveyed in the right spirit. I deeply appreciate your spirit of simply wanting to get the word out and making it available at such a reasonable price. Praying with you that it may have an impact. —D.T.
You want a good and kind treatment for this subject look no further. Well reasoned and thought out. —J.K.
This book does a good job of hitting at the heart of the abortion issue...its logic is sound and it addresses the main pro-choice/abortion arguments that you often hear. The author does not forget compassion, empathy, and understanding for everyone involved—the unborn baby, the pregnant mother, the pro-choice individual, the pro-life individual, and anyone who is unsure where they fall on that spectrum. All are treated fairly and respectfully in this book. —Anonymous