Updates on Nanci Alcorn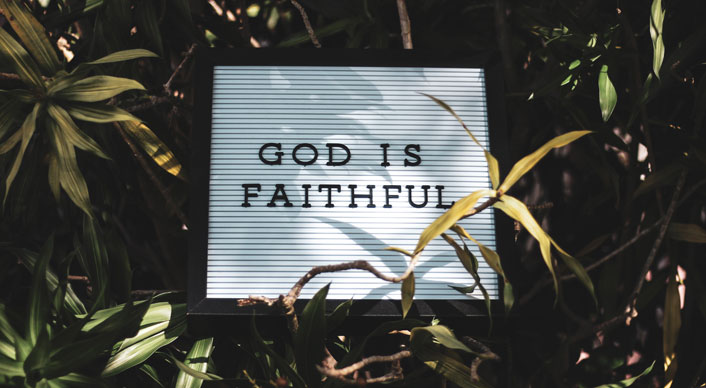 These updates are reposted from Nanci Alcorn's CaringBridge. On that page, you can sign up to receive email notifications when a new update is posted, leave comments in response, and read past updates.
March 11, 2020
Journal entry by Randy Alcorn
After many doctor appointments and much communication among her specialists, it has been decided that Nanci should not receive any treatments for now.
She will wait 3 months and then have another scan to see if more cancer cells have developed and if the two nodules in her right lung have grown.
This is good news! It means all doctors are considering the nodules in her lung to be non-aggressive enough to warrant the wait. The lung surgeon said he would not consider surgery at this point because the nodules' current small size would prevent him from easily identifying and extracting them. The radiation doctor said the nodules are too small to safely target at this point. Her medical oncologist wants to wait to see if any progression occurs before doing chemo.
They all agree that waiting should not put her health at risk. In fact, submitting Nanci's body to treatments (and their damaging effects) at this point might prove to be unnecessary if progression of disease does not occur.
So Nanci gets another 3 month's reprieve! We are grateful, and thankful for the many prayers and we believe this is part of God's answer.
While uncertainty continues on the temporal plane, certainty remains on the eternal plane. As Psalm 18 says, "The Lord is my rock, my fortress and my deliverer; my God is my rock, in whom I take refuge, my shield and the horn of my salvation, my stronghold."

We wanted to share that God did another amazing thing yesterday morning before two of the appointments. Nanci read to me her day's entry from Spurgeon, which came again at the best possible time, because of the anxiety she was feeling. She was dreading the probability that she would be headed back for more chemotherapy, which took a considerable toll on her last time around. She recorded her tough memories of what she had experienced, then wrote, "I feel weary to face all that once more. But again, God meets my needs. Here is today's devotion from Spurgeon. Amazing!!!"
A cloud may sometimes hover over us, but we will not remain in darkness if we believe in Jesus. If we have faith then we have the privilege of sunlight – so let us enjoy it. From the night of doubt, of despair, of dread, Jesus has come to set us free... Shake off your depression, dear brother or sister. Do not remain in the dark, but remain in the light. In Jesus is your hope, your joy, your heaven. Look to him and him alone, and you will rejoice as the birds rejoice at sunrise and as the angels rejoice before the throne.
I can't tell you what a wonderful way that was to start our day, knowing we had heard God speak to us with such encouraging words. Hope you find them helpful also.
Thanks so much again for your prayers for Nanci. If you could kindly continue praying for her health and healing over these next 90 days we would deeply appreciate it!
Randy (on behalf of Nanci, Angela and Karina and all our family)
February 27, 2020
Journal entry by Randy Alcorn
Regarding Nanci's CT scan results, first there was some good news: nothing new was found in any other organs. The original tumor site in the lower colon is still clear. That's cause for great gratitude.
Second, there was also some news for which we deeply appreciate your prayers: One of the nodules in Nanci's lungs has grown from 2 to 5 mm, and a new 5 mm nodule has developed. (There are 3 other nodules which remained in her lungs after surgery and they have not changed.) We are grateful that the tests showed no large scale growth and movement, but we are obviously concerned.
Dr Herzig, Nanci's lead doctor, is also head of the OHSU "tumor board" and he brought Nanci's case to them today. (They are all experts in various fields and bring all their experience and wisdom to the table.) Dr. Herzig will also be consulting her oncologist as well as a senior pulmonary surgeon at OHSU to get their recommendations for treatment.
The tumor board members gave several recommendations, involving surgery, chemotherapy and radiation, with different possibilities as to which comes first. Nanci will be meeting soon with a new thoracic (lung) surgeon and a radiation oncologist to help determine the next steps.
Though this remains stage four cancer, Dr. Herzig says they are still working toward a cure, which they believe is still possible.
SO while we obviously would have preferred to hear the words "the cancer is gone" or "the cancer has shrunk" or even "nothing has changed," we are very thankful that it has not spread widely and its growth hasn't been great. We are still praying for a cure, asking God to intervene directly in complete healing, and if not, to use the medical means (which are part of his common grace) to eliminate the cancer.
Nanci is mostly positive about this, as there was concern that perhaps the cancer had spread to other areas of her body, and there is no indication of that. Her colon, where the cancer started, still appears to be cancer-free, suggesting her earlier chemotherapy and radiation were effective.
I want to share something wonderful that our God of providence did today. Nanci has been reading daily a book of devotions by Charles Spurgeon called The Promises of God: Discovering the One Who Keeps His Word. So this morning, as we awaited the call from her doctor, she read to me today's entry, February 27. (Nanci said it was as if Spurgeon, and our God of sovereign grace, had written these words just for us.) We prayed together thanking God for His supernatural perfect timing of this post that spoke to our lives exactly where we were before the phone call came, and where we are now as well. We hope these words mean as much to you as they do to us:
"He shall not be afraid of evil tidings; his heart is fixed, trusting in the Lord." Psalm 112:7

Suspense is dreadful. When we have no news from home, we are apt to grow anxious, and we cannot be persuaded that "no news is good news." Faith is the cure for this condition of sadness; the Lord by His Spirit settles the mind in holy serenity, and all fear is gone as to the future as well as the present.

The fixedness of heart spoken of by the psalmist is to be diligently sought after. It is not believing this or that promise of the Lord, but the general condition of unstaggering trustfulness in our God, the confidence which we have in Him that He will neither do us ill Himself nor suffer anyone else to harm us. This constant confidence meets the unknown as well as the known of life.

Let the morrow be what it may, our God is the God of tomorrow. Whatever events may have happened, which to us are unknown, our Jehovah is God of the unknown as well as of the known. We are determined to trust the Lord, come what may. If the very worst should happen, our God is still the greatest and best. Therefore will we not fear though the postman's knock should startle us or a telegram wake us at midnight. The Lord lives, and what can His children fear?
Thanks so much for your prayers and love,
Randy and Nanci
December 24, 2019: A Christmas Update
Journal entry by Randy Alcorn
Late last week the specialist managing Nanci's colon cancer
presented her case to the OHSU "tumor board," consisting of
oncologists and other cancer experts. They reviewed her biopsy report and also
her history and current condition.
Their consensus was that before starting further treatment Nanci should wait two months and get another CT scan to indicate the possible progression of the spots on her lungs. Yesterday Nanci's oncologist, who isn't on the tumor board, expressed to Nanci, Angela and me her agreement that this is the best approach.
Because the spots are small and they are not causing any symptoms at this point (shortness of breath, pain, etc) they would like to keep her as strong and healthy for as long as possible before introducing the toxic effects of chemo to her body again.
They are also considering doing targeted radiation if only some of the spots grow. (They are currently too small for that.) This would minimize harmful side effects as well and give her body more of a chance to get stronger should further chemo be considered necessary.
This delay in starting chemo is encouraging for several reasons. First, the doctors do not believe the delay will have serious adverse effects. Second, Nanci will hopefully be able to feel better longer and increase her strength. Lord willing, she will also be able to go on a few trips she wants make that had been doubtful with impending treatment schedules.
Her next CT scan is scheduled for late February. If anything changes between now and then we will share it here on CaringBridge. Otherwise, our request continues to be that you join us in asking God for her healing, and for increased energy and strength in her daily life!
THANK YOU for your partnership in prayer. It means the world to Nanci and me and all our family.
Like many of you, Nanci and I have the joy of gathering with our precious family. On Christmas, I will pick up at the airport our oldest daughter Karina Franklin, and her husband Dan and three sons, Matthew, Jack and David. They will join Nanci and me along with our daughter Angela Stump and her husband Dan and their two sons, Jake and Ty. Nanci and I are thrilled!
No matter what troubles and distractions and weights are on you right now, we pray that you and we will experience a truly Jesus-centered Christmas. The holidays can be very tough, and they may be that for you right now. But Jesus is the one who can lift our burdens and brings us joy when our hearts are heavy. He says, "In the world you will have troubles; but be of good cheer: I have overcome the world!" (John 16:33)
"To us a child is born, to us a son is given, and the government will be on his shoulders. And he will be called Wonderful Counselor, Mighty God, Everlasting Father, Prince of Peace." ―Isaiah 9:6
"A God who was only holy would not have come down to us in Jesus Christ. He would have simply demanded that we pull ourselves together, that we be moral and holy enough to merit a relationship with him. A deity that was an "all‐accepting God of love" would not have needed to come to Earth either. This God of the modern imagination would have just overlooked sin and evil and embraced us. Neither the God of moralism nor the God of relativism would have bothered with Christmas." ―Tim Keller
Randy
December 7, 2019
Journal entry by Angela Stump
We wanted to let you all know that my mom got biopsy results back. The spots on her lungs are indeed what we (and her doctors) anticipated: metastatic colon cancer.
This means that we will be meeting with her oncologist and her original colon cancer doctor to come up with a plan, but we anticipate her starting chemo again once she's completely recovered from surgery, probably late January.
She is continuing to heal well, and is slowly feeling better each day. She's completely off pain medicine and has been sleeping better, no doubt because of your prayers! Please keep praying for continued energy and for strength--physical, mental, emotional, and spiritual--for the battle ahead.
As my dad has explained in past updates, this prognosis is not filled with hope. But this does not mean that
we
are not filled with hope. The "percentage of a cure" and "survival rates" do not have the power. We know the One who does. God is on the throne and the odds mean nothing to Him. So we pray with confidence, knowing that the God who created heaven and earth with simply a word is listening to us.
And yet we also pray knowing that even though He is fully capable of complete healing, our ultimate hope is not in this life. "My hope is built on nothing less than Jesus' blood and righteousness." God has already had victory over death. And it's because of Jesus' death and resurrection that we have hope not just in this life, but in the life to come. "In this world you will have trouble. But take heart! I have overcome the world."
The attached picture is of the Bible verses I've had on my fridge ever since we suspected that my mom's cancer may have returned. These truths are an anchor for my soul.
Day by day, we will speak truth to my mom, to ourselves, to each other and to anyone else who will listen! Thank you so much for your prayers. We will keep you posted along the way, and we'll continue to take one step at a time, and trust that God will give us grace for every one of them.


No Place Like Home
Journal entry by Angela Stump — November 30, 2019
There's no place like home! Mom was able to be discharged early and is doing really well. In fact, today was her birthday and she was able to eat her traditional famous chocolate log birthday cake while sitting in her very own recliner.

Please continue to pray that her body heals well from this surgery and that she can get good rest (sleeping at night has been a little difficult).
She and my dad are so encouraged by your well wishes, your support and especially your prayers. Thank you dear friends!
Out of surgery
Journal entry by Angela Stump — November 26, 2019
Family and friends, thank you so much for praying for my mom today! She is out of surgery and still a bit groggy but she's doing well.
Her surgeon was able to remove 2 of the suspicious nodules WITHOUT removing an entire lobe of her lung! For those of you who are medically inclined--he did a wedge resection not a lobectomy :) This means that her recovery (that was expected to be 6-8 weeks) is now potentially only going to be 3-4 weeks instead.

Unfortunately the surgeon said that he is 95% certain these nodules are malignant. We were definitely aware this was likely the case, but the biopsy results will tell us for certain in about 7 days.

Most likely chemo will be the next course of action after she fully recovers from surgery, but we'll have to wait to hear from her oncologist and the surgeon managing her original colon cancer.
We deeply appreciate all your prayers. We'll continue to update you as she recovers.
November 25, 2019
Journal entry by Randy Alcorn
Thanks so much for your prayers for Nanci. She is feeling good, a real answer to prayer, and she is in good spirits! Her surgery is scheduled for 10:00 AM tomorrow, Tuesday. We are asking God for the best outcome, and are trusting in His sovereign love.
"The LORD is my strength and my shield; in him my heart trusts, and I am helped; my heart exults, and with my song I give thanks to him" (Psalm 28:7).
A Note From Nanci's Daughter
Journal entry by Angela Stump — November 23, 2019
Friends and family, thank you so much for your prayers for my mom! Her head cold has already improved, but please continue to pray she'll be 100% healthy for surgery on Tuesday.

I've had many people ask about tangible ways to care for my parents during this time, so I will update the "Ways to Help" tab on this website periodically, but I wanted to be sure to share this with you:

My mom's sister Donna will be staying with her for about a week after she's home from the hospital (starting 12/1) so she will take care of cooking for them initially, but they'll need help with meals in the following weeks. Instead of setting up a meal train, we decided it would be best for people to bring a freezer meal on any day that's convenient. That way they will have more flexibility on which nights they need/want help with dinner. I'll be over there a lot so people can coordinate with me a time to drop food off (angstump@gmail.com).
If you're unable to bring a meal, you can send a gift card to a restaurant delivery service like DoorDash or Grubhub. That way they can choose whatever sounds good and my dad doesn't have to go pick it up!Another gift card that would be helpful is to Instacart, a grocery delivery service. They'd never splurge on this normally, but I know both my parents are not wild about the idea of my dad going to the grocery store all by himself ;)

All gift cards can be sent digitally to my email: angstump@gmail.com. I will keep them all organized for whenever they are needed!
Thanks again for your prayers and love for my mom and for our family. We are so very grateful.
November 21, 2019
Journal entry by Randy Alcorn
We just got back the second test results from yesterday. The good news is that the MRI shows the spot of the original cancer is still clean and there are no indications of disease. The challenging news is that the CT scan shows the nodules in Nanci's lungs are still present, Some have remained the same size, one has grown and a new one has appeared in another lobe. This means the surgery scheduled for Tuesday, two days before Thanksgiving, is on.
We are very grateful that the cancer in her colon has not reappeared. The nodules in the lungs are not what we had hoped and prayed for, but our infinitely wise and loving God is on the throne and we trust Him. "As the heavens are higher than the earth, so are my ways higher than your ways and my thoughts than your thoughts" (Isaiah 55:9).
One important request, Nanci has had a head cold for five days, and while they prefer her to not have been sick for a week before surgery, they at least want to make sure she is well before the procedure. She will be calling in Monday to tell them how she feels.
We have been waiting a long time already and don't want to delay the surgery more now that we know for sure it is necessary. So please pray that her cold would pass quickly and the surgery would happen Tuesday as scheduled.
Here are some notes Nanci shared with me from her journal:
"God is love." 1 John 4:8 God continually gives of himself to others and seeks their benefit (ESV Study Notes).
The Father's supreme gift of his Son sacrificed for us is itself the guarantee of his giving everything else to us which will demonstrate his love and ensure our benefit and our purposes to be filled. (Nanci's notes on J.I. Packer's chapter on the love of God in his book Knowing God.)
"Since he did not spare even his own Son but gave him up for us all, won't he also give us everything else?" Romans 8:32, NLT
We remain deeply grateful to God for His kindness and grace, and to you for your prayers and love. Thanks so much for walking this journey with us, precious friends.
Randy