Oct. 17, 2011
Money, Possessions and Eternity Resources for Pastors and Group Leaders
What is the difference between Randy's books on money and giving?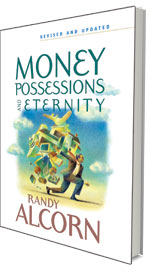 Free Resource for Pastors
EPM will send a free copy of Money, Possessions and Eternity to pastors who request the book. Please contact EPM by e-mail to request your copy.
Media
Articles
Promotional Materials for Church Studies
Theology of Money DVD Class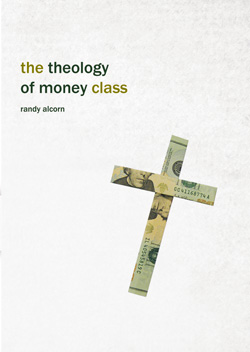 The class Randy Alcorn taught at Western Seminary is available in its entirety on DVD.

The Theology of Money Class explores the biblical doctrine of money and possessions, with special emphasis on using them to have an impact on eternity. With a view toward God's glory and eternal rewards, it includes practical application and attention to the stewardship of money in churches, families, and in personal lifestyle choices.

Set of 6 DVDs with 12 one-hour class sessions; $19.99 plus shipping and handling.
Order the DVD and access free class resources.
RANDY'S THEOLOGY OF MONEY CLASS POWERPOINTS


Resources for Teaching Children and Youth
Handouts (PDF)
Study Guide (PDF)
Download High school small group curriculum titled "What's God Got to Do with It?"
(from www.threerules.org)
Handouts (PDF)
Study Guide (PDF)
Comments