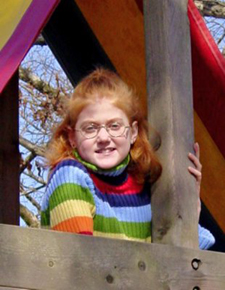 Since many have told me how much they appreciated the video with Christian the Lion, I'm going to do something a little different over the next 12 days or so. I'll post four videos that I think will be well worth your time. I'll put them in four separate blogs.

I'll start with one titled "Elizabeth Wall - Living A Full Life With Cystic Fibrosis." This came to my attention through a letter Eternal Perspective Ministries received from Elizabeth's dad, Chuck Wall.
This year Elizabeth would have graduated from high school. We homeschool and the graduates of 2008 approached us about desiring to include some tribute to Elizabeth in the ceremony if we felt comfortable with it. We were greatly honored and blessed by their expression of love. So we put together a video about her life which has now been uploaded to YouTube.

Let me express again my family's deep gratefulness to God for how He has used the materials from Randy and Eternal Perspective Ministries to minister to us since Elizabeth's homegoing four years ago. We continue to give out the Heaven books…to those God brings across our path.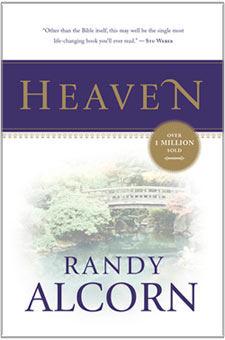 From Randy: When Elizabeth died at age 15, I added her name, for all subsequent printings, to the list of those on the dedication page of my book Heaven. I've never met Elizabeth, but some day I will. I can hardly wait to hug her and see her smile in her new body on the New Earth.

Take ten minutes to watch this remarkable video and meet Elizabeth, hear her mother, and see her family. I guarantee you won't regret it…it may be the best ten minutes you invest all day.