Calvin Miller, Author and Christ-Lover, with the Lord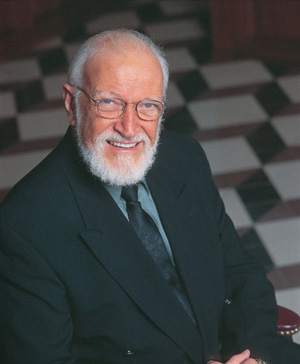 Five days ago a friend and author, poet, artist, speaker and professor Calvin Miller exited this world and entered a better one. The first time I met Calvin, I told him how his classic Singer trilogy had shaped and influenced me and charged my imagination as a teenager, a brand new Christian in the 70's. (I'm sure he'd heard that hundreds of times, but seemed as thrilled by it as he'd probably been every other time.)
When I saw him periodically over the decades, and talked on the phone, we spoke of Jesus, his grace and Heaven. I love this man. What a joy to be with.
Years ago at Mount Hermon conference center, Calvin and I shared the keynote sessions at their annual writer's conference, where I read from some of his writings to those attending , including a favorite poem I'll cite below, which is included in Heaven and two of my other books. I saw Calvin at various places over the years, and always there was heartfelt warmth, picking up right where we left off. He was a very genuine brother, with a deep love for Jesus (and all the more so now). What higher compliment can I pay?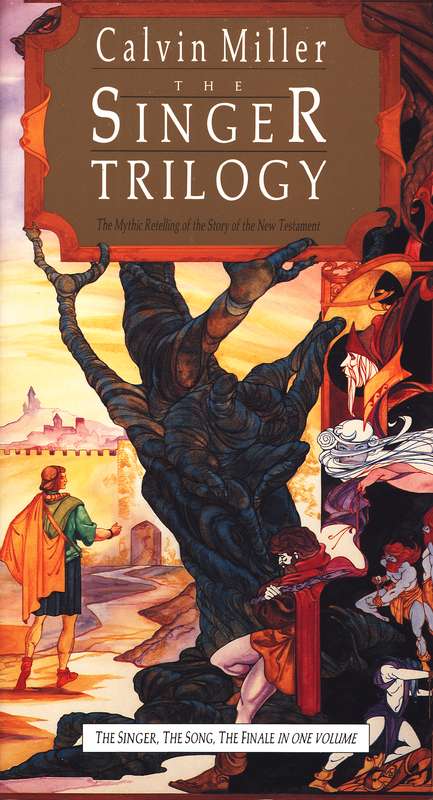 Five years ago when he asked me to endorse one of his books, I wrote something that didn't just characterize that book but his life: "Calvin Miller baptized my imagination when, as a young Christian, I read his Singer trilogy. Once Upon a Tree is poetic craftsmanship infused with grace. Miller opens the window. Breathe deeply. He shines the light on Jesus. Open wide your eyes."
In the final book of the Singer Trilogy, The Finale, Calvin wrote: "The world is poor because her fortune is buried in the sky and all her treasure maps are of earth."
I'll conclude with his poem I quote in Heaven and which I've read at several memorial services, and would love to have read at mine:
I once scorned ev'ry fearful thought of death,
When it was but the end of pulse and breath,
But now my eyes have seen that past the pain
There is a world that's waiting to be claimed.
Earthmaker, Holy, let me now depart,
For living's such a temporary art.
And dying is but getting dressed for God,
Our graves are merely doorways cut in sod.

Calvin Miller, The Divine Symphony (Minneapolis: Bethany, 2000), 139.
Over the years, whenever I've thought of Calvin, I always smile. I can't wait to see him again when, by God's grace, I make it through that doorway. I look forward to taking long walks with him and others together on the New Earth, laughing and rejoicing, and seeing unfiltered the love of Jesus on Calvin's face and a myriad of others. And of asking Jesus to walk with us, knowing and celebrating the fact that all we are and have and will ever enjoy, we owe to Him.