Pondering God's Giving Heart This Christmas
Merry Christmas and Happy New Year from Nanci and me, and from all the staff at Eternal Perspective Ministries! I want to thank you for all the ways you support this ministry, especially through your prayers.
I share more thoughts in this 1 1/2 minute video: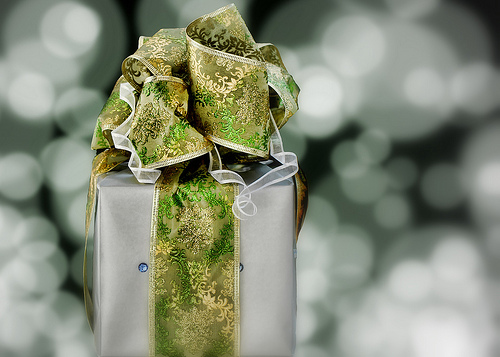 One of the things I love most about Christmas is that it's all about giving—with the ultimate gifts being Christ's incarnation and His atonement. 2 Corinthians 8:9 says, "For you know the grace of our Lord Jesus Christ, that though he was rich, yet for your sake he became poor, so that you by his poverty might become rich." Scripture says we love Him because He first loved us, and it's also true that we give to Him because He first gave to us.
Jesus said in Acts 20:35, "It's more blessed to give than to receive." The translated blessed means "happy-making." This verse literally says, "It is more happy-making to give than to receive!"
So I encourage you to ponder God's giving heart this Christmas, and to celebrate all He has done for you.
Merry Christmas!
Photo credit: mysza831 via photopin cc