Congratulations to Tyndale House Publishers on their 50th Anniversary
Randy Alcorn Congratulates Tyndale House Publishers on their 50th Anniversary from Randy Alcorn - EPM on Vimeo.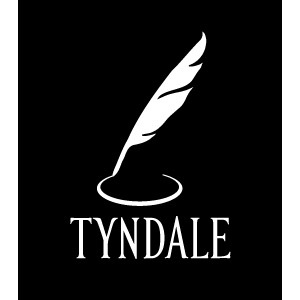 Congratulations to Tyndale House Publishers on the celebration of their 50th anniversary this year. They're a great company and have been a pleasure to work with over the years.
I'm grateful to all my friends at Tyndale for agreeing to publish books I believe God has put on my heart, starting with the first edition of my book Money, Possessions and Eternity back in 1989. It was followed by many other books, including my novel Safely Home, Heaven, and all the other Heaven-related books.
Ron Beers, senior vice president and group publisher, has been a great friend. If not for him, the books Safely Home and Heaven probably wouldn't have been written, at least not in the forms they're in now. It was Ron who first asked me, "Would you write a big book on Heaven?"
I am so grateful for and have wonderful memories of Dr. Ken Taylor, the founder of Tyndale House who is now with the Lord. (Dr. Taylor named his company Tyndale House Publishers, after William Tyndale, the 16th century reformer who was burned at the stake for translating the Bible into English.) I remember sitting with Ken and his wife Margaret, along with my wife Nanci, at a Tyndale dinner, talking about things that moved our hearts. The humility and grace of these people was obvious.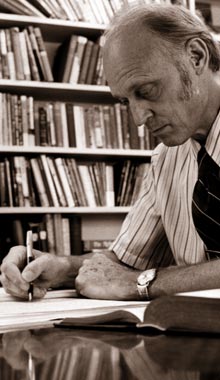 One of the funniest memories I have is Dr. Taylor writing me a letter in the mid-nineties saying that he had just re-read Money, Possessions and Eternity and considered it to be one of the best "poor selling" books Tyndale had ever published! He said the book had made a real impact on him, and expressed regret that the sales hadn't lived up to what he considered the value of the book. Of course, he had nothing to apologize for, but it seemed to truly bother him. The sweetness and humility of his letter touched my heart, and made me realize I was truly part of a publishing family, of which he was the father. The fact that he had taken time to write this personal heartfelt letter was a real encouragement. (And he would be happy to know that now Money, Possessions and Eternity has sold over 100,000 copies.)
In a time when many Christian publishers are publishing books that are spreading misleading and harmful doctrine, I appreciate Tyndale's commitment to produce literature consistent with biblical principles and to spread the Good News of Christ around the world. (During the past 40 years, they have distributed over 100 million Bibles, New Testaments, and Bible portions worldwide.)
Through the Tyndale House Foundation, their non-profit arm, they have made thousands of grants to support Christian work, including new translations of the Bible in languages around the world. From 1963 to 2008, the Foundation's grants totaled $59 million (the equivalent of $139 million in today's dollars).
Tyndale House—thanks for investing in eternity, and congratulations on your 50th anniversary!
Some Facts about Tyndale House and Their Giving to God's Kingdom

1. Tyndale House gives 10% of pretax income to charitable work.

2. Tyndale House gives all its remaining profit after taxes and expenses to the Tyndale Foundation, which provides hundreds of grants to Kingdom work worldwide, primarily Bible translation in numerous languages, but so much more. This amounts to an average of 5 to 6 million dollars each year.

3. Tyndale House gives away all damaged product. Instead of shredding slightly damaged product, we give it away to various ministries who are thrilled to have it. This amounts to about 1 million dollars each year.

4. All NLT Bible royalties go to the Foundation. Rather than keeping these for himself, Ken Taylor decided at the founding of the company that Bible royalties would go to the Foundation. This amounts to well over a million dollars each year.