Election 2012, Part 2: Which Candidate Will Best Protect Religious Liberties?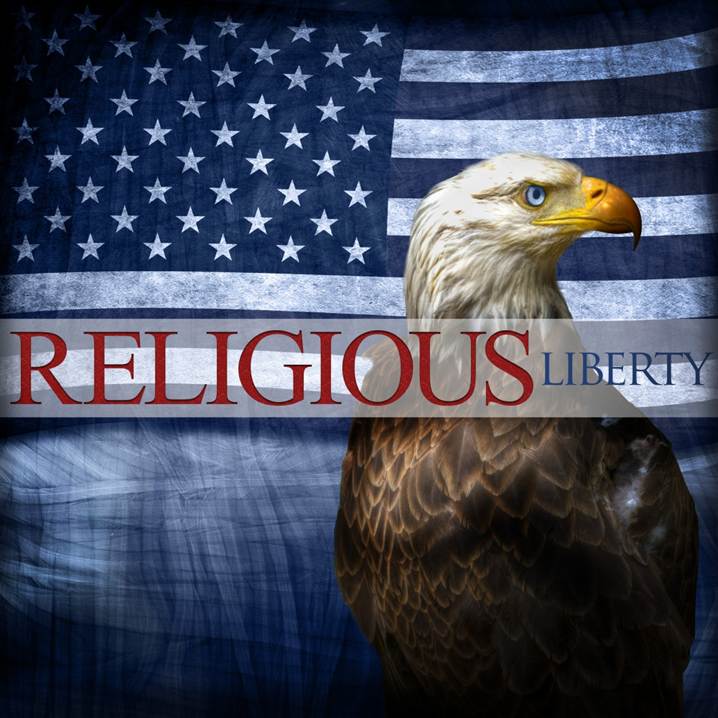 In part one, I addressed the issues of race, helping the poor and financial responsibility.
This blog is about religious liberties. I believe where the next president stands on this issue will profoundly influence the culture in which our children and grandchildren will live. Will they be free to live out their religious convictions, even when unpopular, without being punished?
On March 12, 2012, the Obama administration issued a final rule under the Patient Protection and Affordable Care Act (PPACA) that requires many health insurers to charge all enrollees for elective abortions, as well as for providing contraceptives of all kinds, including those which cause abortions.
The U.S. Conference of Catholic Bishops (USCCB) published a two-page analysis explaining what this regulation means for American taxpayers who do not want to pay for others to kill unborn children. They said:
Under this Act, millions of American taxpayers will be forced to help support abortion coverage, in two ways:

(1) Through their tax dollars all taxpayers will be forced to subsidize overall health plans that cover elective abortions, contrary to the policy of the Hyde amendment and every other major federal program, and

(2) Many of these Americans will also be forced to pay directly for other people's abortions.

Some will say this is technically not "tax funding of abortions," because the required surcharge will be a premium payment rather than a tax payment as such. But what the payment is called is less important than what it actually does.
Attorney Hannah Smith says, "This mandate is one of the most troubling intrusions on the right of religious freedom in our country that we've seen in a long time…It puts religious organizations in a terrible position of having to choose between following their convictions and obeying the law, and I think that is a perilous place for religious organizations. It is troubling that the government has chosen to impose this on them."
These actions by the Obama Administration have provoked an unparalleled number of lawsuits by Christian organizations. Knowing some of these organizations, I am convinced that they are not overreacting, nor are they motivated by political posturing. On the contrary, most of them avoid politics, and do not have money to burn. They are undertaking these great legal expenses only because they feel that they have no other choice. Many of them will, if necessary, close their doors before they will do what they believe is morally wrong in God's sight. (Good for them—if it comes to it, may we all have the courage to do the same. But if we can keep it from coming to that, shouldn't we?)
Here is one example:
The U.S. Supreme Court amicus brief filed on February 13, 2012 by lead counsel Bioethics Defense Fund exposes how the individual mandate not only forces individuals into private purchases, it also effectively mandates millions of Americans to violate their consciences by being put into policies that require direct personal payment into a special insurance fund for other people's elective abortions.

Bioethics Defense Fund filed the amicus brief in the United States Supreme Court in support of the twenty-six State Attorneys General; organizations represented on the brief include the American College of Pediatricians, Christian Medical and Dental Association, American Association of Pro-Life Obstetricians and Gynecologists, Catholic Medical Association, Physicians for Life, National Association of Prolife Nurses, and Medical Students for Life of America.
In August, Wheaton College filed suit against the government because, according to President Phillip Ryken, this mandate "runs roughshod over Wheaton's religious beliefs, and the beliefs of millions of other Americans, by forcing it to provide health insurance coverage for abortifacient drugs and related education and counseling."
Biola University, Grace College, and other highly respected colleges have filed similar lawsuits against the Obama Administration. Wheaton's case was dismissed under a "safe harbor" ruling, meaning they will not have to comply with the mandate until August of 2013. But this simply means they can hang on to their religious liberties for one more year before time expires!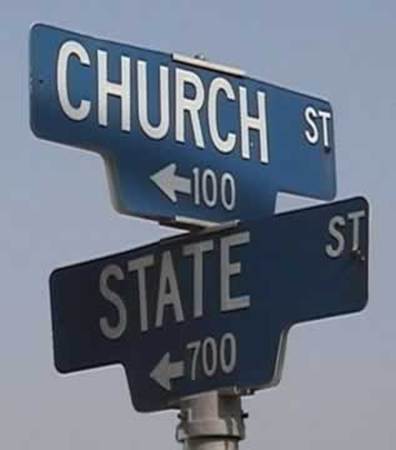 America's religious organizations aren't looking for an extra year before they are forced to violate their consciences or be fined out of existence. They are looking for their liberties not to be stripped from them in the first place.
The Obama administration has repeatedly assured concerned citizens that there is a religious exemption to their mandate. But it is written so narrowly that most religious organizations cannot qualify. It is a token exemption, apparently designed to calm people's fears.
Vice presidential candidate Paul Ryan called enforced-payment-for-abortion (or payment for insurance covering abortions) "an assault on religious liberties." Vice President Joe Biden responded by saying, "Let me make it absolutely clear: No religious institution, Catholic or otherwise, including Catholic Social Services, Georgetown Hospital, Mercy Hospital, any hospital, none has to either refer contraception, none has to pay for contraception, none has to be a vehicle to get contraception in any insurance policy they provide. That is a fact. That is a fact."
The U.S. Conference of Catholic Bishops responded by saying Biden's statement was simply untrue.
This is not a fact. The HHS mandate contains a narrow, four-part exemption for certain 'religious employers.' That exemption was made final in February and does not extend to Catholic social services, Georgetown hospital, Mercy hospital, any hospital, or any other religious charity that offers its services to all, regardless of the faith of those served.

HHS has proposed an additional 'accommodation' for religious organizations like these, which HHS itself describes as 'non-exempt.' That proposal does not even potentially relieve these organizations from the obligation 'to pay for contraception' and 'to be a vehicle to get contraception.' They will have to serve as a vehicle, because they will still be forced to provide their employees with health coverage, and that coverage will still have to include sterilization, contraception, and abortifacients. They will have to pay for these things, because the premiums that the organizations (and their employees) are required to pay will still be applied, along with other funds, to cover the cost of these drugs and surgeries.
The week before last this all came close to home for me, when one of my publishers, Tyndale House, also took action against the administration:
WASHINGTON — Alliance Defending Freedom attorneys representing Tyndale House Publishers filed a federal lawsuit Tuesday against the Obama administration's abortion pill mandate. Tyndale House is one of the world's largest privately held Christian publishers of books, Bibles, and digital media.

The publisher is subject to the mandate because Obama administration rules say for-profit corporations are categorically non-religious, even though Tyndale House is strictly a publisher of Bibles and other Christian materials and is owned by the non-profit Tyndale House Foundation. The foundation provides grants to help meet the physical and spiritual needs of people around the world.
In a statement to their employees, Tyndale's president, Mark Taylor—a man I deeply respect—said, "We should be allowed to follow our own moral and religious beliefs in the way we operate our business and our employee health plan…. This is against our biblical values as a company, and it is a violation of religious freedom."
Alliance Defending Freedom Senior Legal Counsel Matt Bowman says,
Bible publishers should be free to do business according to the Book that they publish…To say that a Bible publisher is not religious is patently absurd. Tyndale House is a prime example of how ridiculous and arbitrary the Obama administration's mandate is. Americans today clearly agree with America's founders: the federal government's bureaucrats are not qualified to decide what faith is, who the faithful are, and where and how that faith may be lived out.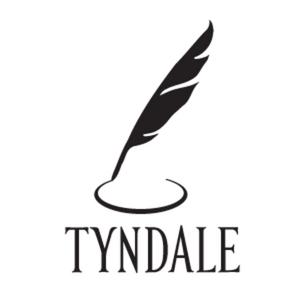 Tyndale says it filed suit because "The mandate forces employers, regardless of their religious or moral convictions, to provide insurance coverage for abortion-inducing drugs, sterilization, and all forms of contraception under threat of heavy penalties." I am told that if they refuse to go along with the government's mandate, it would cost Tyndale $100 per employee per day, amounting to something like $8 million in a year.
Christian business owners are being faced with the same dilemma. That's why at least five for-profit companies have filed similar suits. They include Hobby Lobby in Oklahoma, O'Brien Industrial Holdings in Missouri, Hercules Industries in Colorado, Seneca Hardwood Lumber Company in Pennsylvania, and Weingartz Supply Company in Michigan.
Hobby Lobby has come under attack for daring to file suit against the government, including cries of "Boycott Hobby Lobby." I know and respect the Green family, owners of Hobby Lobby. Founder and owner David Green stated, "Our government threatens to fine job creators in a bad economy. Our government threatens to fine a company that's raised wages four years running. Our government threatens to fine a family for running its business according to its beliefs. It's not right."
Hobby Lobby says their failure to comply with the mandate could subject the company to as much as $1.3 million in daily fines. Their attorney says, "They're being told they have two choices: Either follow their faith and pay the government [ultimately] half a billion dollars or give up their beliefs."
David Green refuses to provide or pay for two specific abortion-inducing drugs such as the so-called "morning after" pill, because Green's "most deeply held religious belief" is that life begins at conception.
Refering to the lawsuit filed by Tyndale House, senior legal counsel Matt Bowman says, "The new health-care law demands that Americans choose between two poison pills: either desert your faith by complying, or resist and be punished."
I have read widely on this matter, and it is for real. There is no way I can express how truly serious and stunning this violation of religious liberties is. For now it applies to nonprofit Christian organizations and for-profit Christian businesses and everyone else. But even though they are given a temporary exemption, how long will it be before every local church in America is told exactly the same—they must pay insurance that provides abortions and abortion-causing contraception for its employees, or be punished so severely they will have to close their doors?
If the current administration stays in office, I think it's likely that the religious liberties we are on the brink of losing will not only be lost, but may never be regained.
Historically, I have not been a big fan of Governor Mitt Romney. But I do know he has stated he is emphatically opposed to any government mandates forcing Christian organizations to pay for abortions and contraceptives. He has stated that under his administration he will reestablish and respect the religious rights that have been and are being taken away. (And as much I disagree with his Mormonism, his being part of a religious organization makes it more likely that he is telling the truth about protecting religious rights.)
What is at stake in this election? I don't think it's unfair to say that Christian liberties have never been assaulted in our history as much as they are being right now. If it continues, the damage done in the next four years might never be undone.
On this particular issue, my opinion about the candidates is obvious. But you must answer for yourself. Which candidate, President Obama or Governor Romney, is more likely to defend America's religious liberties? Which candidate is more likely either to continue or reverse the policies already in motion that will force Christian organizations and businesses (and eventually churches) toward a choice between civil disobedience, severe fines, closing their doors or violating their biblical convictions?
And, finally, how important do you think these religious liberties really are?
In upcoming blogs I plan to address the troubling issue of Mitt Romney's Mormonism (FYI, it does bother me), as well as the issues of gay marriage and abortion. What matters most, and what doesn't?
"Seek the peace and prosperity of the city to which I have carried you into exile. Pray to the Lord for it, because if it prospers, you too will prosper." (Jeremiah 29:7)
More Election 2012 Blog Posts