Eternal Hope for the Grieving
I remember like it was yesterday hearing the stunning news of the death of fourteen-year-old Rachel Terveen.

Rachel's family was part of our church. Her brother Matt was the same age as our daughter Angie. The church and community mourned. Though I didn't know her personally, Rachel has come to my mind often over the years. When I wrote my book Heaven, I included her in the dedication.

Rachel was an athlete, young and vibrant...if any death was unthinkable, hers was. Nanci and I looked at our own daughters, and realized no one is immune to death. In Psalm 90:12, Moses prayed, "Teach us to number our days aright, that we may gain a heart of wisdom."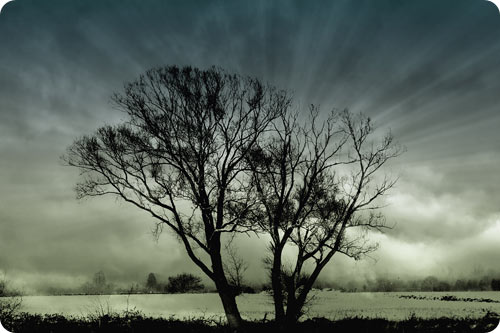 Our churches and communities, our nation and our world, are filled with grieving people—numb, broken, bitter or simply exhausted. Grief is a journey, often confusing and sometimes terribly lonely. Those grieving need to hear from God. He promises His Word, not ours, will not return to Him empty, without accomplishing the purpose for which He sent it (Isaiah 55:11). (John Terveen, Rachel's father, later wrote a book titled Hope for the Brokenhearted: God's Voice of Comfort in the Midst of Grief and Loss. A former pastor, Dr. Terveen is a Greek professor at Multnomah Biblical Seminary [a part of Multnomah University, a school I had the privilege of graduating from over thirty years ago.] His book is steeped in Scripture.)

Who of us has not been touched by death? A dear friend of mine died at age 19 in a terrible farm accident. My uncle was murdered. My mother was suddenly taken by cancer. Eleven years later, to the day, I was holding the hand of my closest friend when he died at age 38. My wife and daughters and brother and I were with my father when he died. My wife's dear mother and father have died. On and on it goes. Your list is as long as mine.

But here is the good news, and it is breathtaking: one day God "will swallow up death forever" (Isaiah 25:7). All that is wrong will be made right. "No longer will there be any curse" (Revelation 22:3).

Jesus said, "Blessed are you who weep now, for you will laugh. . . . Rejoice in that day and leap for joy, because great is your reward in heaven" (Luke 6:21-23). This is the promise of God: His children who weep now at all their losses, will laugh in Heaven.

I began by saying I didn't know Rachel Terveen personally. That's true, but one day I will meet her. I'll get to hear her laugh. I'll watch the smiles of her father and mother and her Lord Jesus, as they look at her. As resurrected people, we'll walk together on God's New Earth.
Our Lord promises, "He will wipe away every tear from their eyes; and there will no longer be any death; there will no longer be any mourning, or crying, or pain" (Revelation 21:4).

That day may seem distant, but it is coming. Bank on it.
Photo credit: TouTouke via rgbstock.com