The Christ-Exalting 2013 Desiring God National Conference
"For my name's sake I defer my anger,
for the sake of my praise I restrain it for you,
that I may not cut you off.
Behold, I have refined you, but not as silver;
I have tried you in the furnace of affliction.
For my own sake, for my own sake, I do it,
for how should my name be profaned?
My glory I will not give to another. Isaiah 48:9-11, ESV

Our God loves so deeply that He went to the cross for us. But He does not exist for our glory. We exist for His.
The Desiring God National Conference in Minneapolis this past weekend was magnificent precisely because it celebrated His glory. The Christ-centered worship was heart-moving. One of the highlights was being with Nanci, who has often said this is her favorite of all conferences.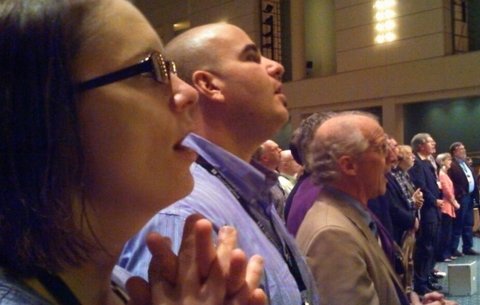 Our daughter Angela and husband Dan Stump sat by us in most of the sessions. My friend (and former assistant) Kathy Norquist and her husband Ron, as well as EPM board member Robin Green and her husband Lawrence, were there. So was Paul Martin, also on our board, and his brother Dave. So good to connect with these dear friends.
One of the many great things about Desiring God is that it not only broadcasts its sessions live online, but also posts them all so those who can't afford the time or money to attend the conferences can benefit. I'll provide links to the presentations I mention.
It was great spending time with the other speakers at dinners and lunches. I had never met Philip Ryken, president of Wheaton College, who I found to be an intellect full of imagination. Speaking of imagination, Kevin Vanhoozer is one of the most prominent evangelical theologians in the country, and did a fine job addressing "In Bright Shadow: C.S. Lewis on the Imagination for Theology and Discipleship." Doug Wilson is one of a kind, as anyone who knows him or has read his books knows. Nanci and I found Doug and his wife Nancy to be delightful people. John Piper, the founder of Desiring God, who I've known for years, was his usual thought-provoking and engaging self both in person and in his two fine messages (The Central Story of Lewis's Life: Why We Call Him a "Romantic Rationalist" and Sanctified by the Word and Prayer: St. Paul and C. S. Lewis on the Holiness of Creation). God has used very few still-living men to influence me as John has.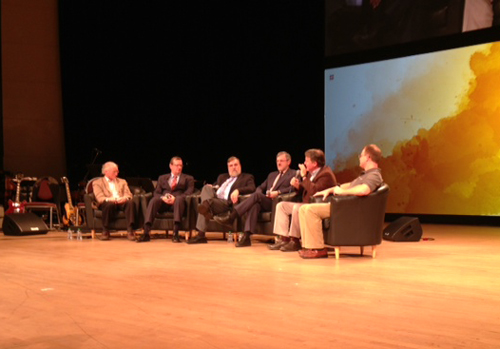 I don't usually sit in the front row, but took advantage of the reserved seating this time for most of the sessions. One of the highlights for me was being on the panel with men (new friends and old) whom I respect, talking about Jesus first and above all, and Lewis, a secondary and imperfect person who God has used so significantly in each of our lives. (I also shared Saturday night at a session titled "C. S. Lewis on Heaven and the New Earth: God's Eternal Remedy to the Problem of Evil and Suffering.")
For those understandably wondering "Was this conference about exalting Lewis over Christ?", you could not actually have been at the conference or listened to the panel or messages and wondered that. There were many points of disagreement with Lewis, demonstrating that we were not a bunch of Lewis groupies who don't recognize his flaws. Rather, we have all been touched by God through his books in profound ways.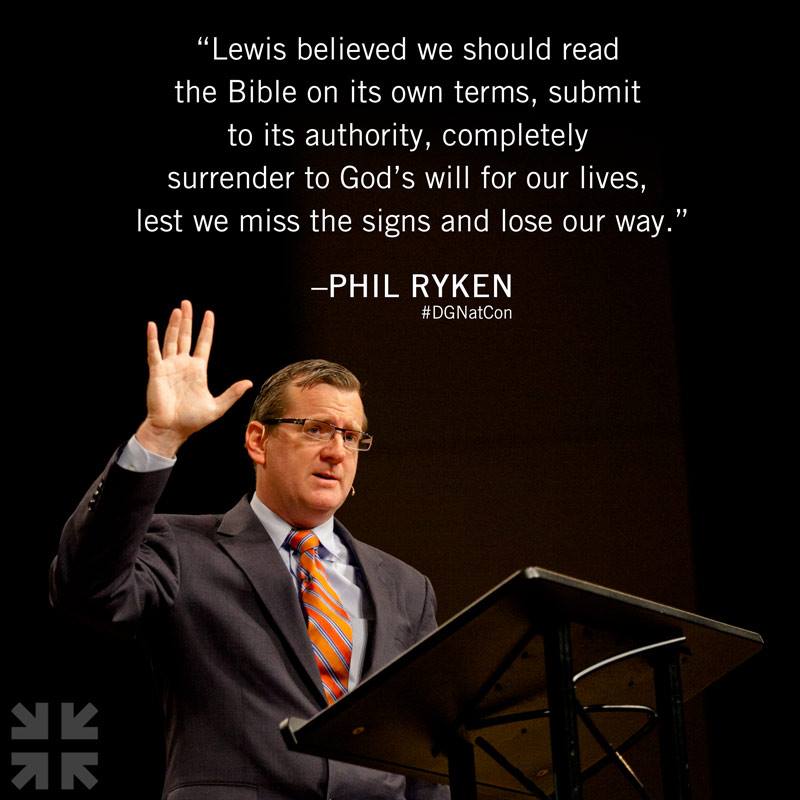 Phil Ryken gave the finest presentation I've ever heard on Lewis's view of the inspiration of the Bible. Ryken was careful and thoughtful and clearly documented Lewis's shortcomings in his view of Scripture. Lewis believed most of it and submitted to its authority yet believed there were errors of fact.
So why would we be so influenced by a man with a deficient view of Scripture? That question was asked of us on the panel, and from about 11:45 to 18 minutes into the video, several men make good points and I mention the issue of Lewis's theological trajectory, as opposed to that of many today who are departing from sound doctrine and leading others away from it.
Because of my commitments, including speaking at the excellent Bethlehem College, I was unable to attend some of the Friday general sessions, those with N. D. Wilson, who I've heard before and who is a great writer and engaging speaker, and Colin Duriez, who is a Lewis and Tolkien scholar and also wrote a fine book on Francis Schaeffer. I did have lunch with Colin and other speakers after the conference, and found him to be delightful and fascinating. One of my favorite presentations was by Joe Rigney, related to his new book Live like a Narnian. Here's my endorsement of this book, and it applies both to the book and to Joe's presentation at the conference:
As a long-time lover of C. S. Lewis and the world of Narnia, I have read countless books about both. Joe Rigney's Live Like a Narnian is one of the best. It overflows with an authentic sense of Narnian brightness, wisdom and wonder. Rigney seems equally at home with Lewis's fiction and nonfiction. He draws them together beautifully, with truth and imagination. I highly recommend this delightful book!
The best part of the conference was its Christ-centeredness, both in the worship and the teaching. My friend (and former assistant) Kathy said of the conference:
I agree with my husband Ron when he said, "C. S. Lewis saw Jesus as King and that encourages me to do the same and to put myself under Him, enjoying the fact that He loves me even more than I realized. Because He's King He can have all my trust and is the answer to all my desires."

Besides the wonderful Christ-exalting worship and teaching, there were 60+ impactful ministries that had booths at the conference. I enjoyed interacting with people who came to our EPM booth and hearing how Randy's books have impacted their lives.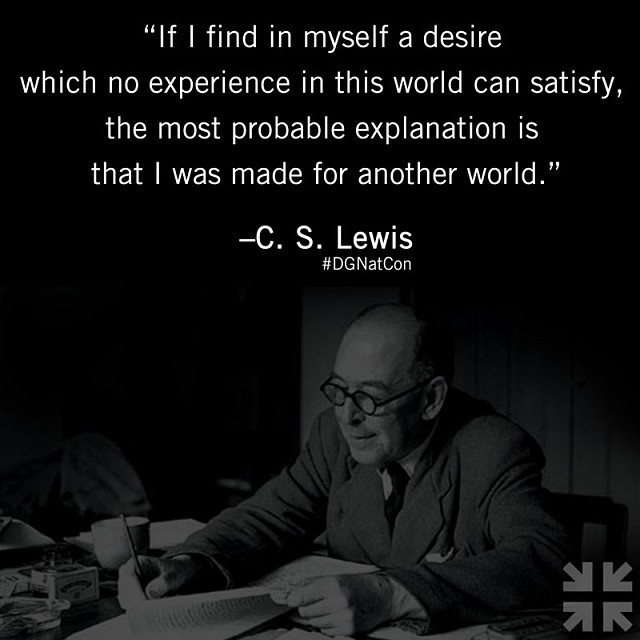 Thank you, Lord, for your servant C. S. Lewis, a very imperfect man who you have nonetheless used powerfully in my very imperfect life—and that of countless others. For the things he said that were off the mark, well, he's known better now for fifty years as of November 22, 2013. For the many more things he said that were on the mark, thank you for using those in mentoring me as a young believer, and now as an older one. I'm grateful for your providence in touching many lives through Jack Lewis. I look forward to the day when I too am with you, and my blind spots are finally wiped away along with my sins and tears—and I will experience the miracle of seeing how you graciously used me when I was, by your empowerment, faithful to You and your Word.
Thank you too for the faithful brothers and sisters at Desiring God. Thank you for raising up that unique ministry, and using it so wonderfully in the lives of so many, including my own family and church.
Your eternally grateful son,
Randy