Using the Platform of Professional Football to Honor Jesus
It's playoff time in the National Football League, and there were some great games last weekend. I find myself praying for those players and coaches I know to be brothers in Christ. God has given each of us a platform to use for our Lord, with our own unique sphere of influence. Same with these guys.
There are athletes who are Christ-followers on many professional sports teams. The National Football League has a significant number. I've had the opportunity to meet some of them, including Seattle Seahawks quarterback Russell Wilson, left tackle Russell Okung, free safety Chris Maragos and long-snapper Clint Gresham. I recently had the opportunity to talk and pray with these guys and others the night before a game. They met Nanci and two of my grandsons and were very kind to them, and it was great for my grandsons to pray with team members. Here's Chris Maragos with Jake and Ty: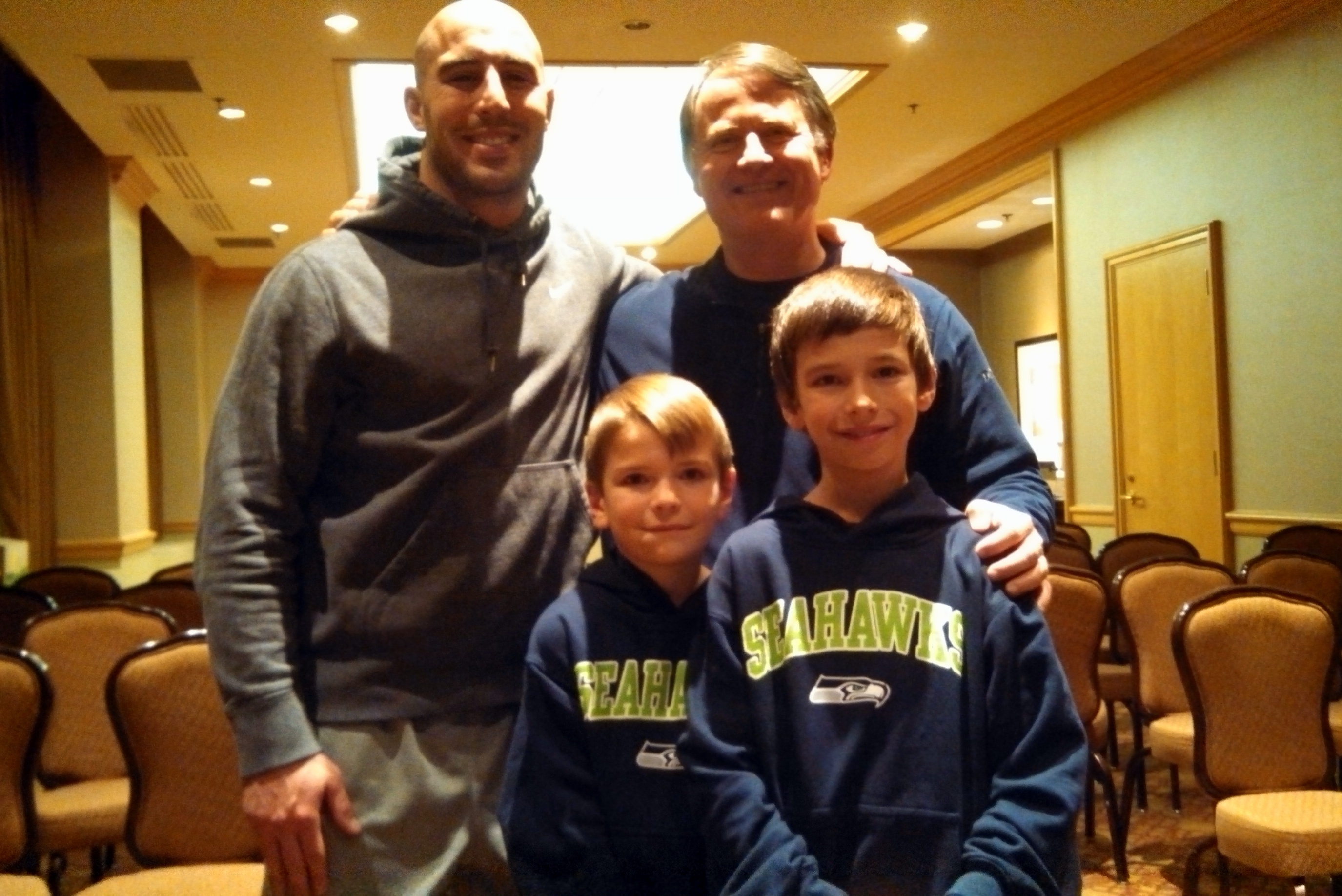 After the game Clint Gresham invited us to meet him and then took us out on Century Link field, where he snapped balls to the boys and played catch for about 45 minutes: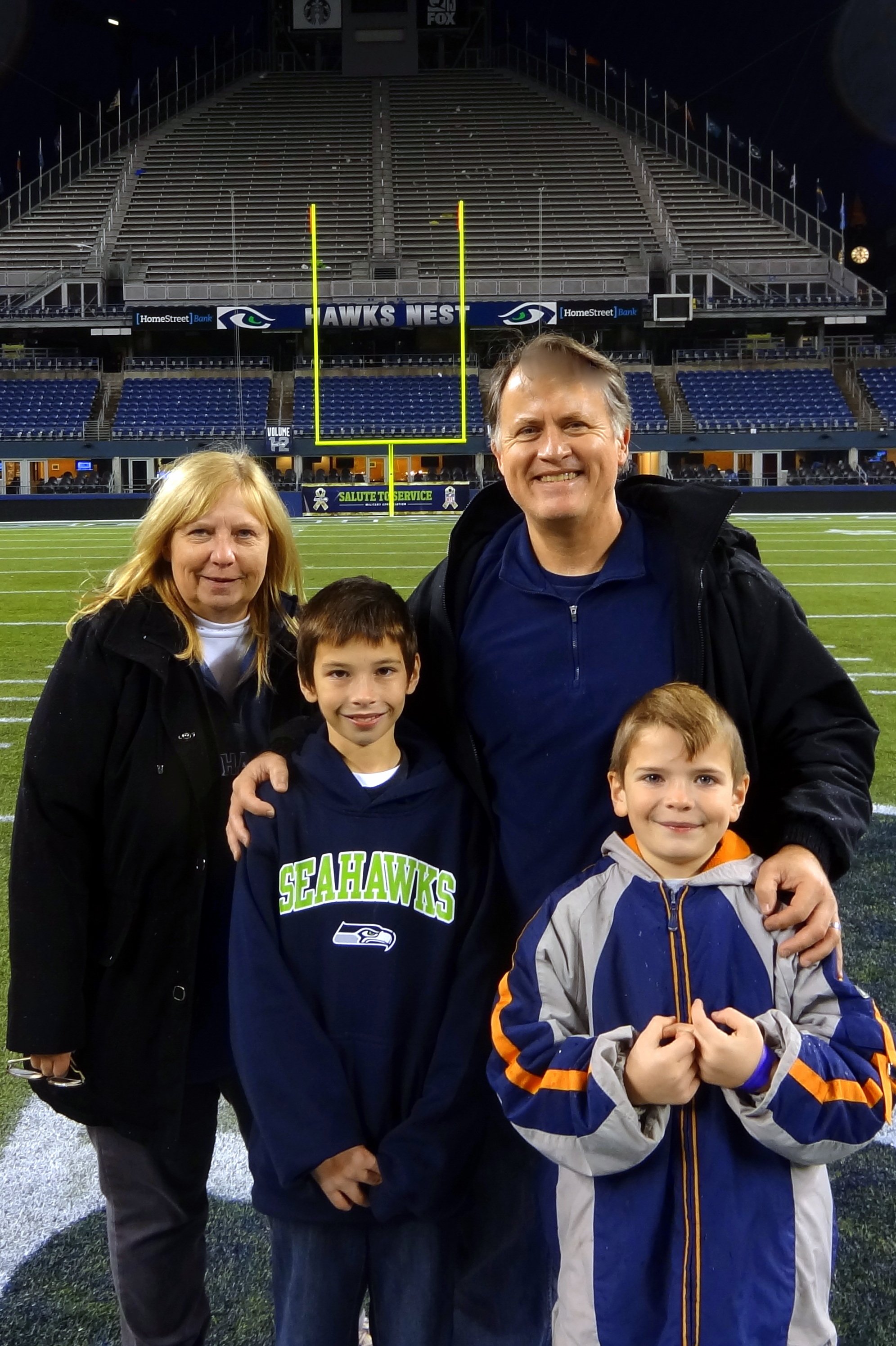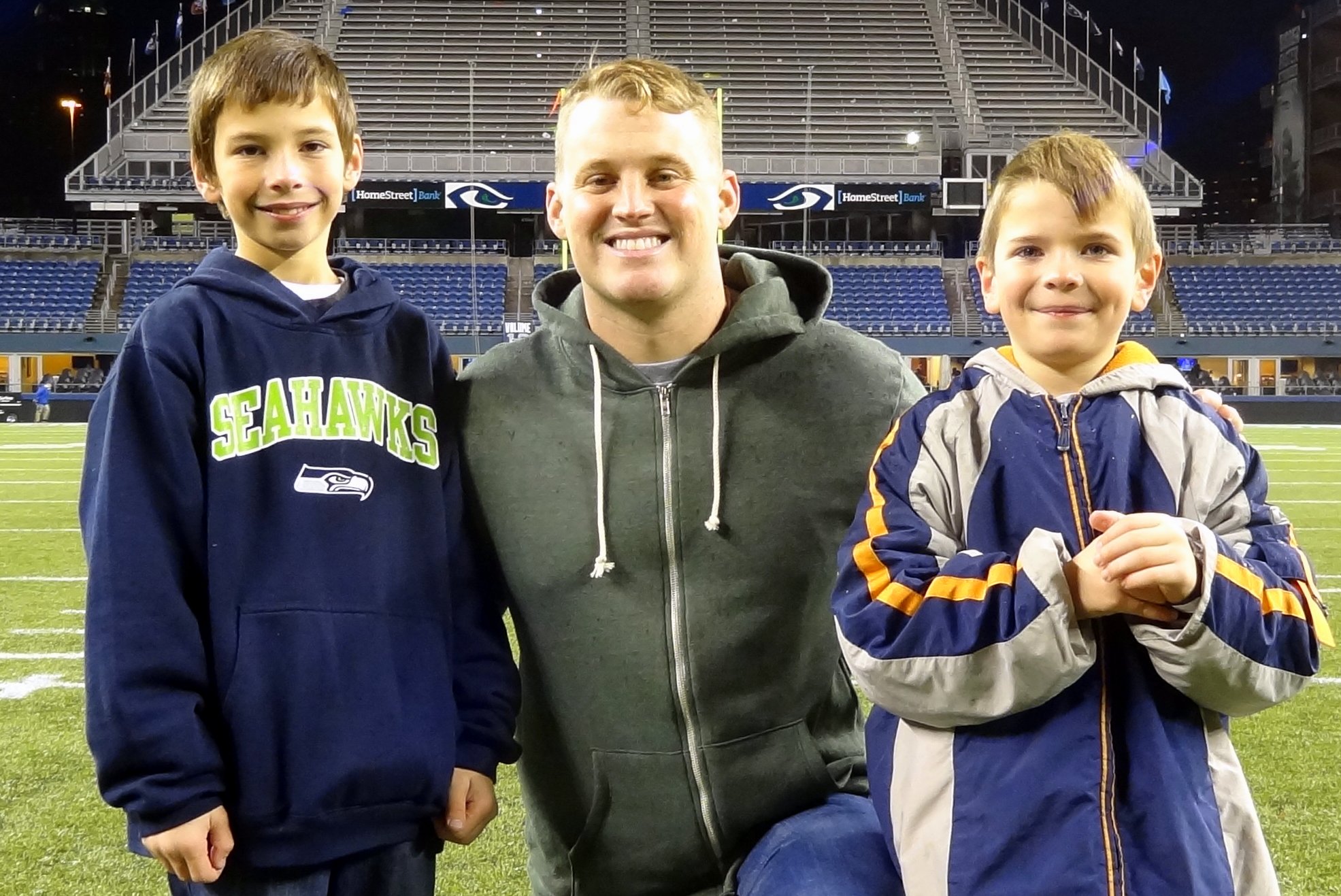 Here's a 14-minute video that's worth watching even if you're not a Seahawk fan. :) It was paid for by Wilson, Okung and Gresham and distributed as a DVD to something like 30,000 fans at one of the games:
Of course I'm cheering for my team and want them to win this weekend. BUT more than anything, I'm praying for their faithfulness to God. Win or lose, God calls us to be faithful to Him (1 Corinthians 4:2).