You Can Be Part of Changing Lives by Giving a Simple Shoebox Gift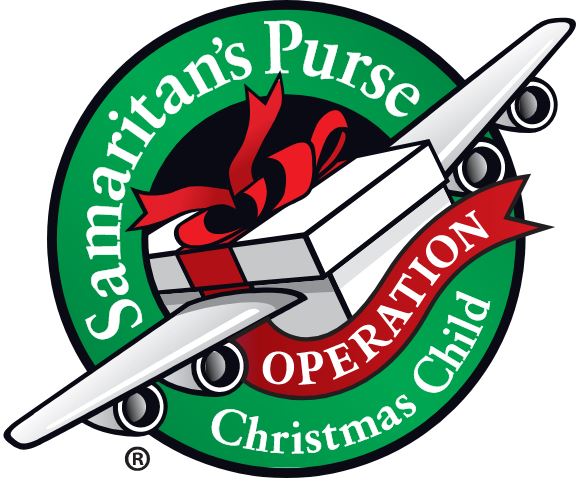 Our family loves Operation Christmas Child (OCC). We've been packing shoeboxes for years. It was importan­t for my husband and me to teach our children the value of giving and helping others.
The shoeboxes are distributed to children in war-torn and famine-stricken countries. Each shoebox is an expression of God's amazing love for hurting boys and girls in desperate need of hope and knowing that someone cares. The children are also told about the greatest gift of all—the Good News of Jesus Christ. Many hearts are transformed after hearing a clear presentation of the Gospel. These children are invited back to their local church to participate in The Greatest Journey, a discipleship and evangelism program.
Franklin Graham's book Operation Christmas Child – A Story of Simple Gifts tells how a simple shoebox gift has changed the lives of those who receive them.
Here are a few stories from the book:
Children of the Tepihuan Indians in Mexico had never seen a gift, much less received one. The team stared in wonder as the children stood in silence, not knowing what to do. They had to show them what to do and how to use the toys. When they heard music boxes humming and harmonicas playing they were mesmerized.
Most enduring though was to watch their faces as the Christmas story was presented. This was the first time they had heard the name of Jesus. God's Word and love turned this little town inside out.
***
Vladimir grew up emotionally broken, with no hope, in Russia. His parents were alcoholics, so at three he and his sisters were put in an orphanage. He and his roommates shared many things: one bath a week in dirty water, one towel never clean or dry, a dreadful existence accompanied by empty stomachs and lonely hearts. They knew they weren't loved.
When OCC delivered shoeboxes he thought, "Wow, somebody really packed this just for me? That someone, outside my life, would care was unimaginable." The box was filled with things he thought he would never possess. What meant the most was the toothpaste. It smelled so good—like bubble gum—so he ate the entire tube at once. It filled the hole in his stomach. Then he found a brand new towel (washcloth to Americans). To think he could own his own personal towel was more than he could have ever hoped for and he cherished and guarded it. He and his sisters were adopted by a couple in the US and now they have a family who loves them.
***
Bismarck was from Nicaragua and at 10 years old he received a shoebox. He was ecstatic and never imagined the effect it would have on the rest of his life. His most prized gift was a soccer ball. He began attending Sunday school and asked Jesus into his heart. At 13 he felt that God wanted him to study the Bible and attend Bible college. He began holding meetings and reading Bible stories, and used the same soccer ball to reach out to the gangs in the area and many came to Christ. The Bible study group became the Siloe Church where Bismarck serves as youth pastor.
***
In Kosovo the bitter conflict had driven thousands to become refugees. The team visited a warehouse where families had found shelter. One little boy was very happy—inside his shoebox was a pair of shoes that fit perfectly. When he showed his mother she cried, as that morning she had cut cardboard soles to fit his worn-out shoes. When she read the "Greatest Gift of All" booklet, she gave her heart to Christ.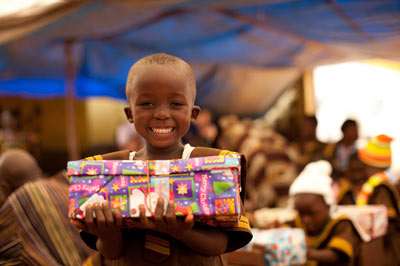 ***
If you would like further information on how to become involved with OCC, see the Samaritan's Purse site. The collection week for the shoeboxes is in November and you can find collection centers for your area at this website.
Consider being a part of changing lives through the power of a simple shoebox gift.
Photos courtesy of Samaritan's Purse