What Does God Think about Animals and Taking Care of Them?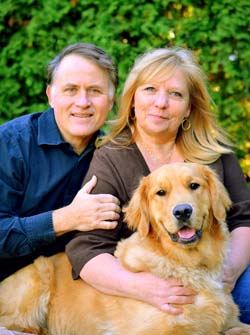 If you've been a reader of my blog, you probably know that Nanci and I love animals, dogs in particular. We especially enjoy our Golden Retriever, Maggie Grace, who joined us after the loss of our beloved Dalmatian Moses.
God is so gracious to give us animals. In Genesis 1 and 2, one of the first responsibilities given to the first man and woman was to care for the animals. It's true that some people go overboard with their pets, spending too much money on them compared to human needs in the world. But I also believe God has used pets to minister to and bring great comfort and companionship to many people.
Perhaps because many environmental and animal-rights activists scorn the Bible and Christian beliefs, I believe Christians have often overreacted and ignored our stewardship job description when it comes to animals, as if it were somehow incompatible with the gospel. But it was God, not an animal rights activist, who entrusted them to us. Just as John 3:16 is inspired by God, so is Proverbs 12:10: "A righteous man cares for the needs of his animal."

In this video interview with Dan Darling with ERLC (Ethics & Religious Liberty Commission of the Southern Baptist Convention), I discuss what Scripture says about animals and our responsibility to care for them.