God Owns Our Business: Alan and Katherine Barnhart's Story of Stewardship
I have the greatest appreciation for the world-impacting ministry Generous Giving (see www.generousgiving.org). I recommend checking out the resources on their website, including their testimonials from brothers and sisters who have found the life-changing joy of generosity.
One of those testimonials is from Alan Barnhart, CEO of Barnhart Crane & Rigging, one of the largest heavy lift and heavy transport organizations in the United States. I know Alan and his wife Katherine—who is a critical part of what has happened in their family—and they are wonderful people. (Alan and Katherine are pictured with their children above.) Here's more about their story of stewardship:
Alan, [his brother] Eric, and their families decided to give 100% of their highly successful business to charity to keep wealth from taking over their lives. About 50 percent of all company earnings are donated immediately to charity. The remaining 50 percent is used to grow the business. And in 2007, they gave the entire company to National Christian Foundation. Though they still run its daily operations, the brothers will never reap its accrued value; they kept none of it. Alan and his wife, Katherine, have six children and reside in Tennessee.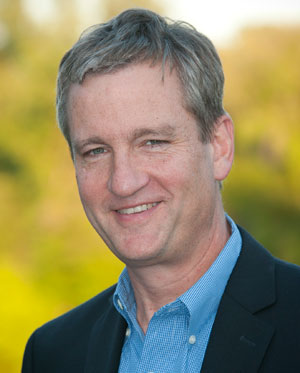 In the video, Alan talks about studying what Scripture had to say about money as a young man and shares two main takeaways from his study. First, he says, "Everything that I have and everything that I am has come from God, and belongs to God, and I am a steward of it. My job is to figure out what God wants me to do with the things He's given to me. None of it belongs to me."
Second, "I came away with a fear of wealth, of business success," Alan says, citing Matthew 19:23, "It's hard for a rich man to enter the kingdom of heaven."
I encourage you to watch the full 17-minute video and to share it with Christian business owners you know. We need more kingdom-minded business men and women willing to challenge each other to greater generosity and sold-out commitment to Christ!
For more on money, stewardship, and giving, see Randy's books The Treasure Principle, Managing God's Money, and Money, Possessions, and Eternity.