Counter Culture resources from Eternal Perspective Ministries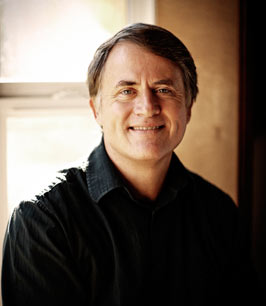 I'm grateful for David Platt and voices like his, who are calling the church to be faithful to God's Word and extend both the grace and truth of Jesus in the midst of an increasingly hostile culture.
True Christians do not mindlessly parrot whatever society happens to be saying (or what their own favorite group prefers). They go back to the Scriptures to see what God says, and they believe it even when it's unpopular. They realize that one day they'll stand before Christ, the Judge of All, and in that day God's position on these issues will be the standard by which all others are judged.
Martin Luther King, Jr., like many leaders, had his flaws. Yet he saw social evils with unusual insight and faced them with uncommon courage. He said, "Cowardice asks the question: is it safe? Expediency asks the question: is it politic? Vanity asks the question: is it popular? But conscience asks the question: is it right? And there comes a time when one must take a position that is neither safe, nor politic, nor popular—but one must take it simply because it is right."
The Bible commands us to do what is right not only when convenient, but when costly.
God has called us to be His children and ambassadors, not His speech writers or PR team attempting to airbrush His image so His polling will go up. We've become accustomed to pleasing ourselves, and pleasing others, whether that's our culture or our Christian subculture. But Scripture teaches we should seek to please God, the Audience of One. We should live for His applause, His "Well done," not for the approval of others.
If we fail to speak the truth in love—either by not speaking the truth or not doing it in love—we fail to represent God (Ephesians 4:15).
If we choose between grace and truth we misrepresent Jesus, who is full of both grace and truth (John 1:14).
Randy Alcorn
Founder and Director of Eternal Perspective Ministries
About Eternal Perspective Ministries
Eternal Perspective Ministries is focused on investing in what lasts for eternity.
So we fix our eyes not on what is seen, but on what is unseen. For what is seen is temporary, but what is unseen is eternal. (2 Corinthians 4:18)
Eternal Perspective Ministries is founded and directed by author Randy Alcorn. We are a Bible-believing, Christ-centered nonprofit organization with two objectives:
to teach the principles of God's Word, emphasizing an eternal viewpoint;
to reach the needy in Christ's name, calling attention to the needs of the:
unreached, who've never heard the gospel;
unfed, unclothed, unsheltered and poor due to circumstance (not choice);
unsupported, Christians suffering in hostile spiritual environments;
unborn, targeted for abortion, and their mothers deceived and exploited by the child-killing industry;
unreconciled, those of different races and cultures who are alienated, hostile, or suspicious of each other;
untrained, a generation growing up in a society without moral absolutes and eternal values, who need to hear God's truth spoken in love.
We teach primarily through Randy's books, articles, blogs, Facebook and Twitter updates, and the EPM website, as well as a limited number of speaking engagements.
We reach by funding local and global missions, relief and prolife efforts. EPM supports strategic and distinctive ministries according to current needs and opportunities.
We hope you find these resources helpful.

Poverty
For there will never cease to be poor in the land. Therefore I command you, 'You shall open wide your hand to your brother, to the needy and to the poor, in your land.' -Deuteronomy 15:11
But if anyone has the world's goods and sees his brother in need, yet closes his heart against him, how does God's love abide in him? Little children, let us not love in word or talk but in deed and in truth. -1 John 3:17-18
Are we to blame for people's poverty?
The Least of These: Those without Clean Water and Sanitation
Caring for the Needy: What God Says
If you would like to give financially to help the world's unfed, unclothed, unsheltered, and genuinely poor, give through EPM's Relief Fund.
Abortion
Speak up for those who cannot speak for themselves, for the rights of all who are destitute. –Proverbs 31:8
For you created my inmost being; you knit me together in my mother's womb. I praise you because I am fearfully and wonderfully made . . . My frame was not hidden from you when I was made in the secret place. When I was woven together in the depths of the earth, your eyes saw my unformed body. All the days ordained for me were written in your book before one of them came to be. -Psalm 139:13-16
Randy Alcorn on the Sanctity of Human Life (video)
What they didn't tell me about abortion – and how God changed my life
Abortion in the Bible and Church History
50 Ways to Help Unborn Babies and Their Mothers
What is the most impactful thing a Christian can do to break the cycle of abortion?
A Discussion with Lecrae and John Piper on Hip Hop, Abortion, and Race (video)
Choosing and Defending Life: A Prolife Bible Study Lesson for Group Discussion
Finding Forgiveness after an Abortion
If you'd like to give financially to support people intervening, with truth and compassion, for unborn babies and their mothers, give through EPM's Pro-Life Fund.
Orphan Care
A father to the fatherless and a judge for the widow, Is God in His holy habitation. –Psalm 68:5
Pure and undefiled religion in the sight of our God and Father is this: to visit orphans and widows in their distress, and to keep oneself unstained by the world. –James 1:27
Not a Soul in This World for Little John
The Least of These: Street Children
Heartbreak and Hope for Hannan
Orphanages Can Be Used Greatly by God
Resources for Those Considering Adoption or Foster Parenting
If you would like to give financially to support orphan care, give through EPM's Relief Fund.
Sex Trafficking
Rescue the weak and the needy; deliver them from the hand of the wicked. –Psalm 82:4
May he defend the afflicted among the people and save the children of the needy; may he crush the oppressor. May he endure as long as the sun, as long as the moon, through all generations. 12 For he will deliver the needy who cry out, the afflicted who have no one to help. He will take pity on the weak and the needy and save the needy from death. He will rescue them from oppression and violence, for precious is their blood in his sight. -Psalm 72:4-5, 12-14
From Sexual Slavery to Restoration and Rebirth
How to Fight Modern-Day Slavery
Marriage
'Therefore a man shall leave his father and his mother and hold fast to his wife, and the two shall become one flesh'? So they are no longer two but one flesh. What therefore God has joined together, let not man separate. -Matthew 19:5-6
You shall not lie with a male as with a woman; it is an abomination. –Leviticus 18:22
Rather, speaking the truth in love, we are to grow up in every way into him who is the head, into Christ. -Ephesians 4:15
Expressing our Concern about Same Sex Marriage in a Pluralistic Culture
It's Time to Take a Stand: 4 ways Christians can respond to the same-sex marriage debate
How do I respond with grace and truth if I'm invited to a gay wedding?
I'm a Christian homosexual who has always been in a monogamous relationship. Why can't this be as acceptable as a heterosexual married couple committed to only one person?
Sexual Morality
Flee from sexual immorality. Every other sin a person commits is outside the body, but the sexually immoral person sins against his own body. -1 Corinthians 6:18
For this is the will of God, your sanctification: that you abstain from sexual immorality; that each one of you know how to control his own body in holiness and honor, not in the passion of lust like the Gentiles who do not know God. -1 Thessalonians 4:3-5
No temptation has overtaken you that is not common to man. God is faithful, and he will not let you be tempted beyond your ability, but with the temptation he will also provide the way of escape, that you may be able to endure it.-1 Corinthians 10:13
WARNING! Epidemic in the Church
Is there hope for me and my addiction to pornography?
Links to Resources for Sexual Addictions
Racism
There is neither Jew nor Greek, there is neither slave nor free man, there is neither male nor female; for you are all one in Christ Jesus. –Galatians 3:28
For there is no distinction between Jew and Greek; for the same Lord is Lord of all, bestowing his riches on all who call on him. -Romans 10:12
Lincoln's logic on slavery extends to all human rights
If you would like to give financially to support fostering interracial understanding, partnership, and reconciliation in the Body of Christ, give through EPM's Racial Unity Fund.
Religious Liberty
And you shall do what is right and good in the sight of the Lord. –Deuteronomy 6:18
Indeed, all who desire to live a godly life in Christ Jesus will be persecuted. – 2 Timothy 3:12
The Manhattan Declaration, Christians, and Politics
Get Ready for Christians Going to Jail
The Situation in Houston and the Erosion of Religious Liberties
The Contraception Controversy Is about More than "Just Contraception"
When Public Prayer is Made Illegal
If you'd like to give financially to support those in legal difficulty because they are upholding biblical principles, give through EPM's Legal Defense Fund.
If you'd like to give financially to support promoting truth, moral sanity, justice, and compassion in a post-Christian society, give through EPM's Salt and Light Fund.
The Unreached
Declare his glory among the nations, his marvelous works among all the peoples! - Psalm 96:3
For "everyone who calls on the name of the Lord will be saved." How then will they call on him in whom they have not believed? And how are they to believe in him of whom they have never heard? And how are they to hear without someone preaching? And how are they to preach unless they are sent? As it is written, "How beautiful are the feet of those who preach the good news!" -Romans 10:13-15
Peace Child Revisited, 50 Years After First Contact
Giving and the Great Commission
101 Creative Ideas to Support World Missions
It's No Accident You Live in This Time and Place
If you'd like to give financially to support missions work and reaching the unreached people in our world, give through EPM's Missions Fund.
Other Social Justice Issues
Statistics on World Needs: Physical & Spiritual
19 Questions to Ask Before You Give to Any Organization
Giving is a great privilege, but also a great responsibility—and sometimes a confusing one. While the biggest hurdle is to gain a vision for giving, and to overcome our reluctance to give, once we've bought into God's call to eternal investment, once we've determined to plunge into giving then we must ask, where and to whom and in what way and for how long should we give? Continue Reading…
If God Is Good
Struggling with all the evil in this world? Suffering and evil beg questions about God—Why would an all-good and all-powerful God create a world full of evil and suffering? And then, how can there be a God if suffering and evil exist?

In this captivating book, best-selling author Randy Alcorn challenges the logic of disbelief, and brings a fresh, realistic, and thoroughly biblical insight to the issues these important questions raise.