Heaven: Our Certain Hope
There are many rooms in my Father's home, and I am going to prepare a place for you. … When everything is ready, I will come and get you, so that you will always be with me where I am. John 14:2-3
Set your sights on the realities of heaven, where Christ sits at God's right hand.…. Let heaven fill your thoughts. Colossians 3:1-2
For we know that when this earthly tent we live in is taken down—when we die and leave these bodies—we will have a home in heaven, an eternal body made for us by God himself and not by human hands. 2 Corinthians 5:1
Bertrand Russell has been called the greatest mind of the twentieth century. Anticipating his death he said, "There is darkness without, and when I die there will be darkness within. There is no splendor, no vastness anywhere; only triviality for a moment, and then nothing."
Other than Jesus Christ himself, the greatest mind of the first century was the apostle Paul. Anticipating his death this is what he said: "To me, to live is Christ and to die is gain. … I desire to depart and be with Christ, which is better by far" (Philippians 1:21, 23, NIV).
Two famous men. One did not know God. The other did. When it came to their views of death, knowing God made all the difference. And so did contemplating what's on the other side of that doorway called death.
How do we know what heaven is like? Our only dependable authority is the Bible. Based on the glimpses it gives us, heaven will be beautiful and wonderful—a world that cannot be exhausted, yielding new treasures for our amazement and delight.
I've thought a lot about heaven. It has a prominent place in all my books, fiction and nonfiction. When I anticipate heaven I think of the first time I went snorkeling. Etched in my memory is a certain sound: a gasp of amazement going through my rubber snorkel when my eyes first took in the breathtaking underwater scene. There were countless fish of every shape, size, and color. And just when I thought I'd seen the most beautiful, along came something even more striking. In a far greater way, I imagine our first glimpse of heaven will cause us to gasp in amazement and delight. That first gasp will be followed by many more as we continually encounter new sights in that endlessly wonderful place.
How do we know heaven will be so beautiful and wonderful? Because the One who's prepared it for us is so creative and skillful.
Before our children were born, my wife, Nanci, and I prepared a place for them. We chose the room, picked out the right wallpaper, decorated and set up the crib just so, selected the perfect blankets. The quality of the place we prepared for our daughters was limited only by our skills, resources, and imaginations.
As he was about to leave this world, Jesus said to his disciples, "There are many rooms in my Father's home, and I am going to prepare a place for you. . . . When everything is ready, I will come and get you, so that you will always be with me where I am" (John 14:2-3).
We were made for a person and a place. Jesus is the person. Heaven is the place. And Jesus is the one building that place for us.
A good carpenter envisions what he wants to build. He plans and designs. Then he does his work, carefully and skillfully fashioning it to exact specifications. He takes pride in the work he's done and loves to show it off. And Jesus isn't just any carpenter—he's the Creator of the world we already know; he built everything we see. Heaven will be his greatest building project.
For Christians, heaven is our home. Paul said, "As long as we are at home in the body we are away from the Lord. … We … would prefer to be away from the body and at home with the Lord" (2 Corinthians 5:6, 8, NIV). Home is the place of acceptance, security, rest, refuge, deep personal relationships, great memories.
God's people, aliens and strangers on earth, spend their lives "looking forward to a country they can call their own" and "looking for a better place, a heavenly homeland" (Hebrews 11:14, 16). The capital of this heavenly country will be a "city with eternal foundations, a city designed and built by God" (Hebrews 11:10). This city will have all the freshness, vitality, and openness of the country with all the vibrancy, interdependence, and relationships of a city. A city without crime, litter, smog, sirens, seaminess, or slums.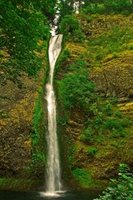 Heaven will have an endless supply of fresh water and delicious food. No famine or drought. Christ promised we would eat and drink with him—along with Abraham and the other patriarchs (Matthew 8:11). We will meet and converse with other inhabitants of heaven. Not only Abraham, Isaac, and Jacob, but Moses, David, Ruth, Esther, Mary, and Peter. I look forward to conversations with C. S. Lewis, A. W. Tozer, Jonathan Edwards, and Amy Carmichael.
We'll converse with angels. Because angels are "ministering spirits" who serve us (Hebrews 1:14, NIV), we'll get to know those who protected us during our years on earth.
We'll enjoy and share with others the treasures we laid up for ourselves in heaven while we lived on earth (Matthew 6:19-21). We'll open our dwelling places to others (Luke 16:9).
God gave people creativity in their unfallen state, which remained but was twisted when we fell. He will surely not give us less creativity in heaven but more, unmarred by sin, unlimited by mortality. We will compose, write, paint, carve, build, plant, and grow.
There will be no temple, no church buildings. Christ will be the focus of all. Worship will be unaffected, without pretense or distraction. We'll be lost in our worship, overcome by God's magnificence and the privilege of being his children.
In Revelation 5 we're told of a choir of angels numbering ten thousand times ten thousand—that's 100 million! And then we're told that the whole rest of creation joins these 100 million. The 100 million are merely a little ensemble on the stage. Can you imagine the power of the song?
Will we learn in heaven? Definitely. We're told that in the coming ages God will continuously reveal to us the "incomparable riches of his grace" (Ephesians 2:7, NIV). When we die, we'll know a lot more than we do now, but we'll keep learning about God and his creation and each other throughout eternity.
Will we remember our lives and relationships on earth? Of course. (We'll be smarter in heaven, not dumber!) Remembrance is important to God, which is why the heavenly city has memorials of people and events of earth (Revelation 21:12-14). It's also why God keeps in heaven "a scroll of remembrance," written in God's presence, "concerning those who feared the Lord and honored his name" (Malachi 3:16, NIV). The pain of the past will be gone. But memories of being together in the trenches, walking with Christ, and experiencing intimate times with family and friends will surely not be.
Will we know our loved ones in heaven? Certainly. We'll know even those we didn't know on earth, just as Peter, James, and John recognized Moses and Elijah when they joined Jesus (Luke 9:28-33), though they could not have known what they looked like . After entering heaven, the martyrs look down on earth and clearly remember their lives, fully aware of what's happening there (Revelation 6:9-11). Heaven isn't characterized by ignorance of events on earth but by perspective on them.
Heaven will offer much-needed rest to the weary (Revelation 14:13). What feels better than putting your head on the pillow after a hard day's work or kicking back to read a good book with a cold drink by your side?
But rest renews us, revitalizes us to be active again. Heaven will offer refreshing activity, productive and unthwarted—like Adam and Eve's work in Eden before sin brought the curse on the ground.
In heaven, we're told, "his servants will serve him" (Revelation 22:3, NIV). This means we'll be active, since to "serve" means to work, to expend effort, to do something. Service involves responsibilities, duties, effort, planning, and creativity to do work well.
We'll lead and exercise authority in heaven, making important decisions. We'll reign with Christ (2 Timothy 2:12; Revelation 3:21), not temporarily but "for ever and ever" (Revelation 22:5). "Reigning" implies specific delegated responsibilities for those under our leadership (Luke 19:17-19). We'll rule over the world and even over angels (1 Corinthians 6:2-3).
When God brings heaven down to the new earth, he "will wipe every tear from their eyes" (Revelation 21:4, NIV). What an intimate picture—God's hands will touch the face of each individual child, removing every tear. The same verse says, "There will be no more death or mourning or crying or pain." As Thomas Moore put it, "Earth has no sorrow that Heaven cannot heal."
No hospitals. No cemeteries. No sin. No evil. No fear. No abuse, rape, murder, drugs, drunkenness, bombs, guns, or terrorism.
Heaven will be deeply appreciated by the disabled, who will be liberated from ravaged bodies and minds, and by the sick and elderly who will be free from their pains and restrictions. They will walk and run and see and hear, some for the first time. Hymn writer Fanny Crosby said, "Don't pity me for my blindness, for the first face I ever see will be the face of my Lord Jesus."
God is the creator and lover of diversity. People of every tribe and nation and tongue will worship the Lamb together (Revelation 7:9-10).
Heaven will be the home of relentless joy. The greatest joy will be marrying our bridegroom, Jesus Christ. If we love Christ, we long to be with him. The next greatest joy will be reuniting with our departed loved ones. I don't like to be away from my family, but what keeps me going is the anticipation of reunion. The longer the separation, the sweeter the reunion. I haven't seen my mom for twenty years, my childhood friend Jerry for nine years, my dad for five. Some will be reunited with parents they've not seen for fifty years and with children lost long ago. For Christians, death is never the end of a relationship but only an interruption to be followed by glorious reunion.
C. S. Lewis said, "I must keep alive in myself the desire for my true country, which I shall not find till after death; I must never let it get snowed under or turned aside; I must make it the main object of life to press on to that other country and to help others to do the same."
Heaven is the Christian's certain hope, a hope that can and should sustain us through life's darkest hours. But this doesn't happen automatically. We must choose to think about heaven and center our lives around it: "Set your sights on the realities of heaven, where Christ sits at God's right hand. … Let heaven fill your thoughts" (Colossians 3:1-2).
May God give us the grace to live today as citizens of heaven, ambassadors to this foreign soil called earth. May we live today with the perspective that will be ours one moment after we die.
Dear Lord,

Thank you for the certain hope of heaven. Thank you for the incredible gift you give to those who accept Jesus' sacrifice of death for our sins. Please help us to remember that this world is not our home. Help us to remember that no matter what happens to us here, we're headed home, where a greater reality awaits us. Amen.
For more information on the subject of Heaven, see Randy Alcorn's book Heaven.