Endorsements and Book Reviews of Heaven for Kids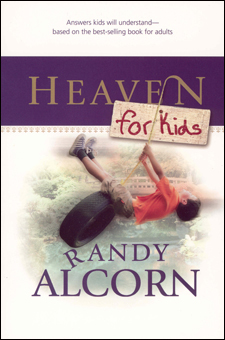 From Gail Welborn, Seattle Christian Book Review Examiner —
Although intended for children, I sent Heaven for Kids to a dear friend in North Carolina who bought copies for her entire church after she finished reading the book. She was so impressed with the extraordinary clarity of the author's message. I too recommend Heaven for Kids, a book Alcorn intended for children, also as an excellent resource for adults.
Oftentimes parents and grandparents don't quite know how to answer youngster's questions about heaven in a language they understand. Such as, is heaven real? Where is it? Do we have to die first? What does die mean? Will we have to eat stuff we don't like? Still go to bed on time? Do chores? What about mom and dad, Fido and Missy, will they be there?
Alcorn uses Scripture with a Q & A format to answer children's concerns. He handles biblical truth with simplicity and clarity to enhance children's understanding; while encouraging youngsters to live "in light of Heaven."
Ten chapters cover subjects like why believer's look forward to Heaven, differences between the Present Heaven—where we go when we die—and the New Earth where believers live forever. He also reveals what he believes happens the second we die; what our heavenly bodies might be like; loved ones already in Heaven and whether Heaven's inhabitants pray for loved ones still on earth.
This review originally appeared on Seattle Christian Book Review, July 10, 2010.