Book Giveaway: We Shall See God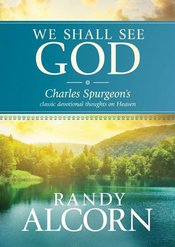 Randy's new book We Shall See God arrived in our office this week, and I have to say this is one of Randy's books I've especially been looking forward to. I'm just starting to discover Charles Spurgeon, so I've been excited to start reading it!
This book is different than Randy's other books on Heaven; he has compiled profound spiritual insights on the topic of eternity from Spurgeon's sermons and arranged them into an easily-accessible, highly inspirational format. The book also includes Randy's own comments and devotional thoughts.
Here's an excerpt from Spurgeon to give you a taste of what the book is like: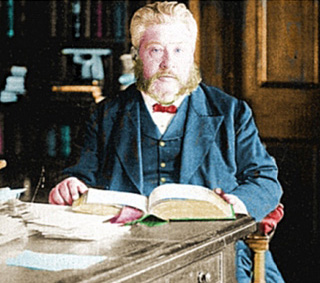 Here we sometimes enter into the doorway of happiness; there we shall go into the presence chamber of the King! Here we look over the hedge and see the flowers in Heaven's garden; there we shall walk between the flower beds of delight. We shall pluck fresh flowers at each step.
Here we just look and see the sunlight of Heaven in the distance, like the lamps of the thousand-gated cities shining far away. There we shall see them in all their blaze of splendor. Here we listen to the whisperings of Heaven's melody, borne by winds from afar. But there, entranced amid the grand melodies of the blessed, we shall join in the everlasting hallelujah to the great Messiah, the God, the I AM.
You can also read a longer PDF excerpt of the book.
To celebrate the book's release, EPM is giving away We Shall See God to three randomly drawn winners. Here's how to enter the giveaway:
Leave a comment on this blog post by 8 p.m. PT on Thursday, June 23. If you'd like, you can share in your comment what book(s) you're going to be reading this summer! (If you're reading this post on Amazon or elsewhere, visit Randy's blog to leave your comment.) Need help posting a comment? Contact me at stephanie@epm.org.
The three randomly drawn winners will be announced in a blog post and contacted by email on Friday, June 24.
Happy summer reading,
Stephanie Anderson
Promotions Director
Stephanie Anderson is the communications and graphics specialist at Eternal Perspective Ministries.