"Eternal Perspectives": A Collection of Quotes about the Life to Come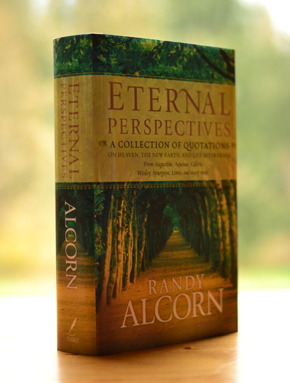 I have always enjoyed reading books of well-chosen quotations on interesting subjects. I like the breadth, the variety, the joy of discovering a beautifully written or particularly insightful observation. I like writing that causes me to think about and to rethink positions I've taken for granted but may not be accurate.
In researching my book Heaven, I collected and read 150 books on the subject, and I've read another dozen since writing it—nearly every book about Heaven I have ever been able to locate. I underlined particularly significant portions of many of these, but only a small amount of the most interesting material made it into that book or my other books on the subject, including In Light of Eternity, 50 Days of Heaven, TouchPoints: Heaven, Heaven for Kids, and We Shall See God. I've often regretted that great words of insight into Heaven and the New Earth have been left to sit unseen in hundreds of files on my computer!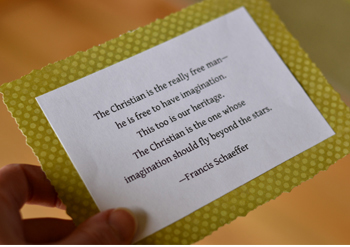 My new book Eternal Perspectives is the result of those quote compilations. It has over 1,500 quotes from authors, scholars, and theologians such as Augustine, Aquinas, Martin Luther, Jonathan Edwards, John Wesley, Charles Spurgeon, D.L. Moody, C.S. Lewis, A. W. Tozer, Alister McGrath, John Piper, N. T. Wright, Joni Eareckson Tada, and many others.
I'm rereading the book myself, and really enjoying it (the quotes from others I mean!). Usually it wouldn't be appropriate for an author to say, "I love this book," but I do. And since 90% plus is not by me, only compiled by me, I guess I can say it.
I share more about the book, as well as some of the quotes, in this video: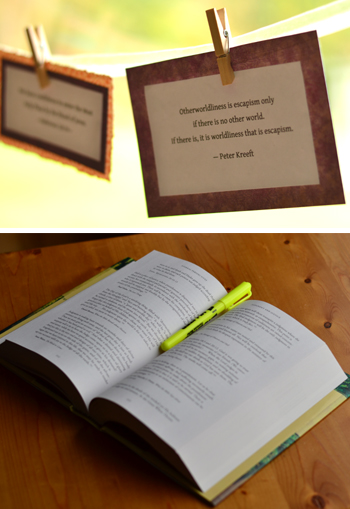 I'm especially grateful to God for the opportunity to assemble this book because my many interactions with grieving, lonely, and hurting believers have prompted me to envision how some people will use it. They will pick it up and perhaps read just one quotation or page or section at a sitting, and they will smile, nod, weep, pray, and worship. They may underline it, read a quotation to a friend, e-mail it, or post a quotation on Facebook. They may copy it and place it somewhere prominent. God may use it to touch their hearts and comfort them, or to help them find joy and prepare for the world to come. I know how deeply God has spoken to me through many of the words in this book, and I am thrilled at the thought that he will do the same for others.
Whether our hearts are heavy or light, whether recent days have brought us joy or sorrow or both, there is something soul stirring about contemplating what God has promised us and what Christ shed his blood and rose to guarantee us—eternal life with him and his people in a land of never-ending wonder.