EPM Provides Books to Prisoners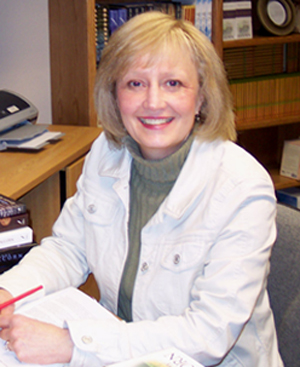 By age nineteen, things at home looked hopeless for Jason (not his real name). His father was an alcoholic, verbally abusive, and physically violent. His mother could do little about it, so he left home and headed west.
He met a group of people who offered free sex and drugs. He joined their group as it gave him a sense of acceptance and belonging that substituted for the love and respect he craved. As time passed, the group turned into one of racism and violence. With members of the group, Jason became involved in robberies and a murder. He was indicted and decided to become a fugitive. After months on the run he surrendered to authorities. The trial went on for months and the judge pronounced the sentence of "life in prison."
In his second year at Folsom Prison, God began to deal with him in a powerful way. He finally agreed that God's way was better than his own and embraced the truth that, "Salvation is found in no one else, for there is no other name under heaven given to men by which we must be saved" (Acts 4:12).
God began a work of transformation in Jason's heart. He testifies to what God's Word says, "I will give you a new heart and put a new spirit in you; I will remove from you your heart of stone and give you a heart of flesh" (Ezekiel 36:26). Jason began to consume the Bible and anything related to it. He has been in prison now for 37 years. He teaches at the School of the Bible in the men's prison he's in and recently contacted EPM about using Randy's Heaven book for one of their classes.
Shortly after EPM started, inmates began writing to request Randy's books. Over the years Randy has generously given away thousands of books. In 2007 alone nearly 1,000 books were mailed out. As the number of requests increased, the need for someone to respond became apparent...and so as a volunteer for EPM, that became one of my responsibilities. The books are often shared with other inmates, so one book may be read by several people. Books are also requested for the chapel libraries and are often so popular that they are checked out all the time. With each order, we enclose an enrollment form for Bible courses through the Mount Zion Bible Institute (www.mountzion.org), which are offered without charge. We minister to a wide range of inmates, from those who are serving sentences for drug-related crimes to those who are on death row.
One of EPM's goals is to reach the needy in the name of Christ, and one of the groups of people God calls us to minister to are prisoners.
"For I was hungry and you gave me something to eat, I was thirsty and you gave me something to drink, I was a stranger and you invited me in, I needed clothes and you clothed me, I was sick and you looked after me, I was in prison, and you came to visit me…I tell you the truth, whatever you did for one of the least of these brothers of mine, you did for me" (Matt. 25:35-36, 40).
An exciting part of this ministry is hearing the many ways the Lord has used Randy's books to powerfully impact the lives of men and women. Many have experienced:
• Salvation in Christ
• Renewed spiritual interest
• Enhanced Biblical knowledge and growth in their relationship with Christ
• Awareness of spiritual warfare and how to stand against it
• A clearer vision of themselves and the Lord
• Great hope and encouragement
• God's truth connecting their head to their heart
• Increased faith
• An eternal perspective beyond their earthly experience
I consider it a gift of God's grace to have been involved with EPM for the last six years. It is a tremendous privilege and honor now as a part-time employee to be a part of what God is doing through Randy and the ministry here. I love my job! My favorite responsibility is reaching out to some of the most needy people of our society, not only prisoners but also the hungry, the abused, and the persecuted. To have even a small part in helping others see that Jesus Christ, our Savior, is the answer to all their needs—and to help them grow in their relationship with Him is a passion of mine and brings me great joy.
I have a wonderful husband and best friend, Joe, and two great kids: a daughter, Erin, and a son, Seth. We have a friendly yellow lab dog named Jaci. I love spending time with family and friends, being involved in mission work and Bible studies, reading, and eating chocolate.
If you would like to help us underwrite the cost of providing and sending Randy's books to prisoners, you may donate online (select "Books for Prisoners Fund" under Special Funds) or send a check to EPM designated "books for prisoners" on the memo line. Thanks for your consideration of this specific outreach to prisoners.