Is Heaven for Kids Really Just for Kids or Would It Be Helpful for Adults Too?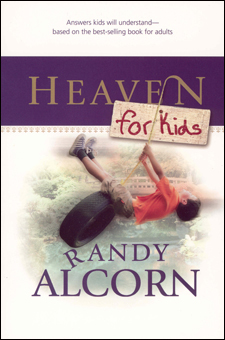 Is Heaven for Kids really just for kids or would it be helpful for adults too?
Though it was originally geared toward children ages 8-12, we know of more than one group who has used it as a Bible study for adults.
Although intended for children, I sent Heaven for Kids to a dear friend in North Carolina who bought copies for her entire church after she finished reading the book. She was so impressed with the extraordinary clarity of the author's message. I too recommend Heaven for Kids, a book Alcorn intended for children, also as an excellent resource for adults.
Check out the entire book review by Gail Welborn in the Seattle Christian Book Review Examiner.