Can Money, Possessions and Eternity Be Used as the Basis for a College Course?
This letter from a reader demonstrates how God can use Money, Possessions and Eternity to teach college students about money and giving.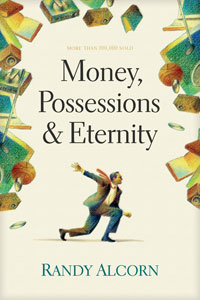 ---
I came across your book, Money Possessions & Eternity about three years ago and have read it cover to cover twice, each time learning and applying it to my life. I have also read The Treasure Principle and have facilitated two small group studies on the book.
My stepdaughter recently graduated from a small private Christian college. She always thought I was nuts when I talked about how money is nothing more than a test here on earth and a tool used to advance God's kingdom. After graduation, she took a job at her college's financial aid office. I continued to talk to her and my wife about what God was teaching me through your book and His Word.
What really opened her eyes was talking to and counseling both prospective students and graduates. As she heard and felt their pain about how debt was enslaving them and limiting their God-given talents, she was torn between what she has grown to know as the truth in God's Word about money versus the counsel she was giving about student loans.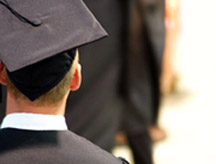 Recently she, along with another financial aid counselor, was given an opportunity to teach a course to students on the area of finances and money. She asked my advice for good curriculum, and I suggested Money, Possessions & Eternity. They took the book in front of the college's committee, and it was approved for an accredited college course.
For their first semester class, they only have three students, but the growth I have seen in my daughter is truly amazing. In addition, the other teacher has highlighted almost every line in the book! The stories from the three students enrolled in the class are ones of revelation and enlightenment as they begin to truly understand the relevance of materialism, money, and possessions.
The counsel my daughter and the other financial aid counselor give to prospective students is now different, with the focus on allowing God to provide through His supernatural ways. For example, they sometimes advise students to attend a community college for two years with transferrable credits, etc.
I am so proud of her for moving forward and getting a class approved that will truly benefit all who open their ears to hear. This college has never really had a course on finance or money.
I just wanted to share this story with you and thank you for allowing God to work through you and your writing. I believe that your book is the most comprehensive look at what our God has to say about money, possessions, and eternity. — C. K.